Alozaina town, part of the Sierra de las Nieves in Malaga where the Mozarabic spirit and the legend of María Sagredo lives on.
Where is Alozaina located
Alozaina is located 54km from Malaga capital with a population of 2.052 inhabitants. The municipal term has a dimension of almost 34km square.
The origin of the name Alozaina
The name of the town comes from the Arabic and means <small castle>.
Demonym of the people of Alozaina
The inhabitants are named "Pecheros".
Curiosities about Alozaina
In the coat of arms of the town a young woman appears with two hives throwing them on some Moors. This young woman is María Sagredo, heroine of Alozaina.
The inhabitants of Alozaina are called «Pecheros», after the reconquest in 1484 the lands were repopulated with people from outside, they paid tributes called «Pecho», therefore the faithful people to pay the tribute were «Pecheros».
Monuments and place of interest en Alozaina
Church of Santa Ana: This temple was built in 1505. The current church was built in the 18th century with various restorations in the subsequent centuries.
Tower of María Sagredo: The tower is the rest of the old Alozaina castle. In the 16th century during the Moorish rebellion. The history and legend of María Sagredo, who defended the village in 1570, when only children, the elderly and women were remaining in the town.
Alozaina Arch: A tribute to the Moorish period of the town, built in 1951, and is one of the most important elements of the town.
Jorox
Jorox, a small village with about 24 inhabitants that belongs to the town of Alozaina, stands out for its beautiful green valley favored by the Mediterranean climate. We highlight its large network of irrigate ditches of Arab origin that were built to irrigate nearby orchards and move the ten old mills in the area of which remains are preserved but in private hands. The fauna and flora of the Jorox Valley is due to its abundance of water, the inhabitants do not remember any moment where their spring has lost its flow even in times of drought. If you are in the Sierra de las Nieves area and pass through Jorox, it is worth a short stop to enjoy its caves, trails, ditches and of course its waterfall.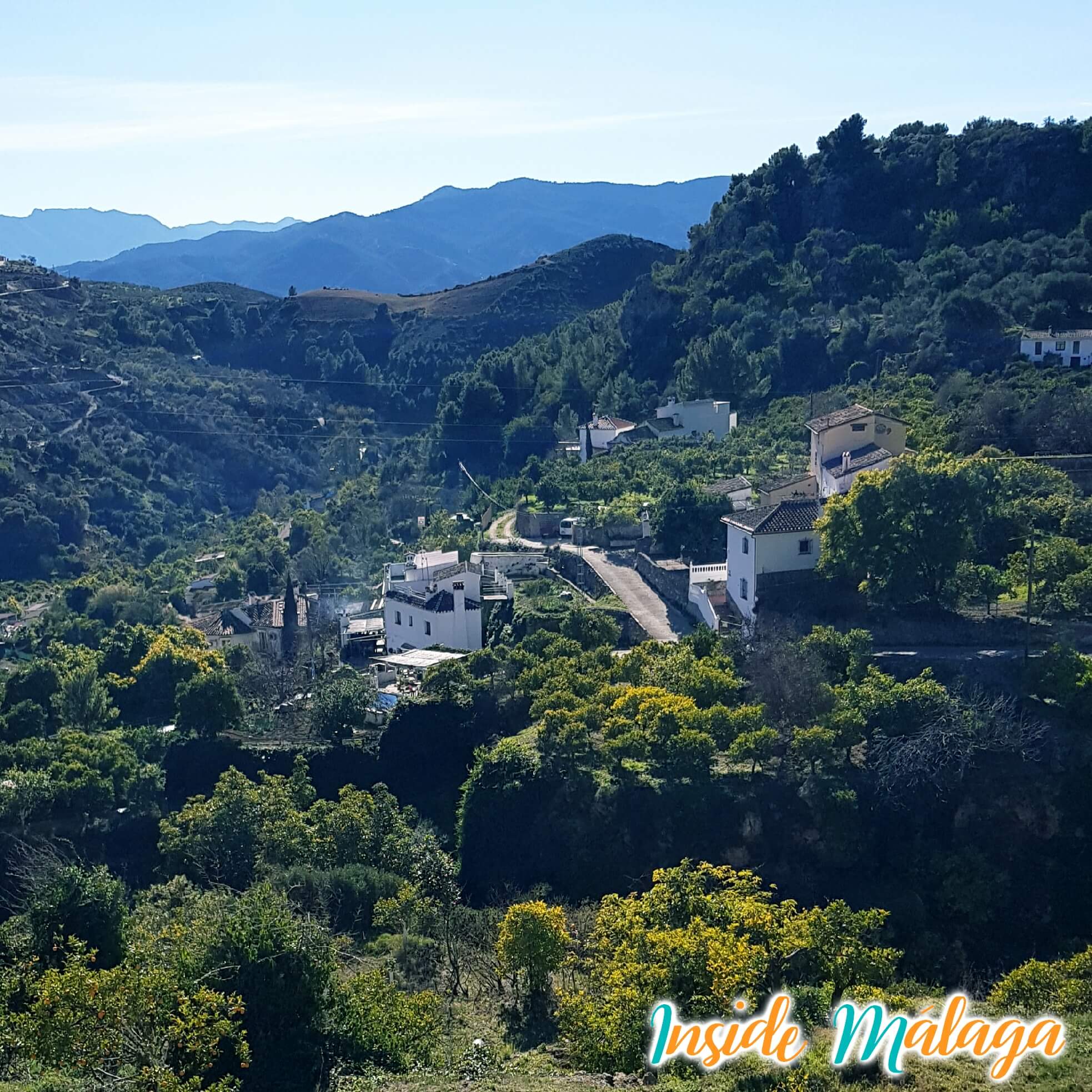 Jorox Waterfall or Charco de la Caldera: A beautiful waterfall where you can take a cool bath. It is important to keep in mind that in times of extreme heat or in the summer season, it is possible to find the waterfall with little or no water. The recommended date to visit the place is in the spring or end of summer. In the area they carry out canyoning activities and this Singular Corner of the Jorox Waterfall cannot be missing from their adventurous routes. Click here to know how to get to Charco de la Caldera.
The hermitage of Cristo de Jorox: Located in the lower part of the village, a traditional hermitage of simple construction formed by a single nave that houses the Cristo de la Vera Cruz.
The birth of Jorox River
Jorox Lookout Point
For more information about Alozaina village: visit the City Council page