Where are there water parks in Malaga? We all know that summers in the province of Malaga and in the Mediterranean can be very hot in summer. To cool off we have many ice cream parlors and beaches, but it is true that not everyone likes the beach or the sand or wants something different. If you travel with children, they may get tired very quickly of the traditional pool or the beach. To this end, the province of Malaga has three large water parks, two in the Costa del Sol region, and one in the Axarquía region. Here is a brief summary of the water parks in Malaga and links to their web pages.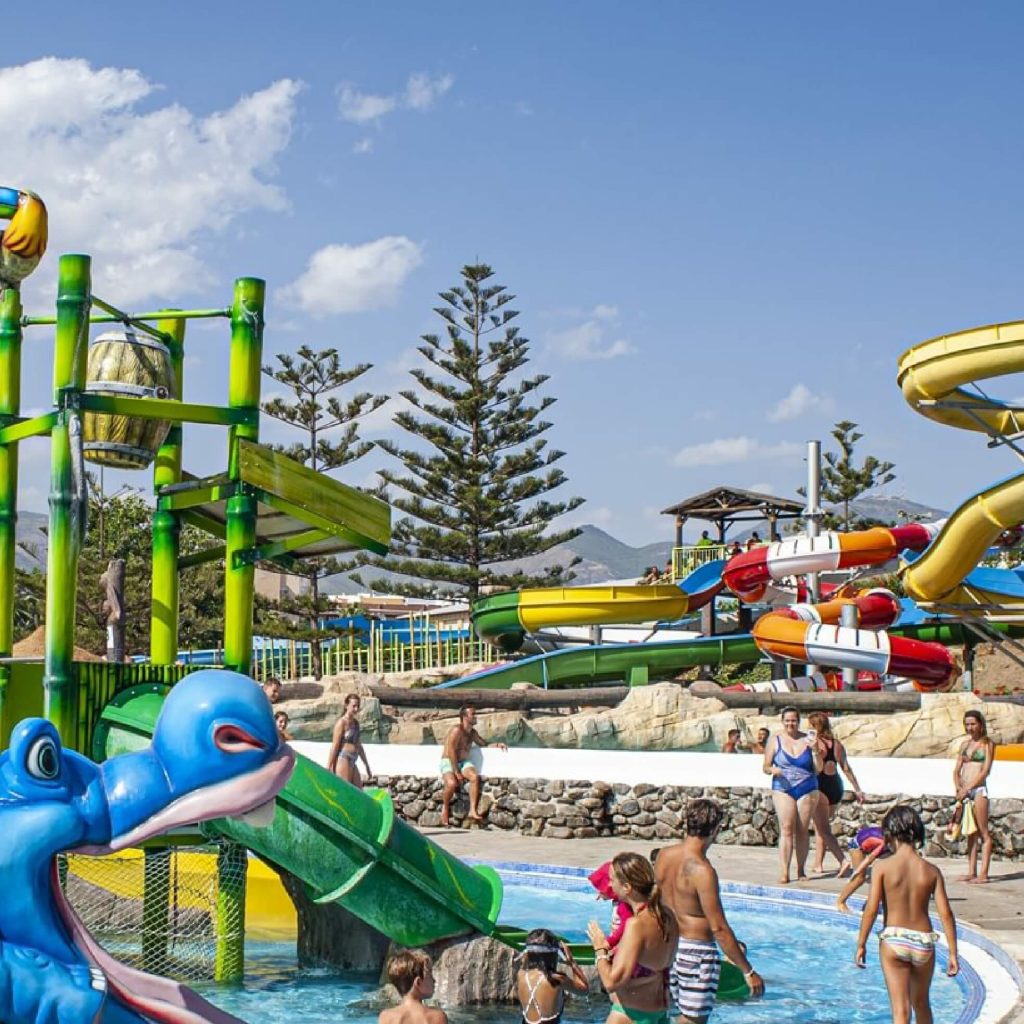 AQUAMIJAS | FUENGIROLA-MIJAS
---
Located next to the Autovía del Mediterráneo Km 1016 in Mijas–Fuengirola, near the Miramar shopping center. The park is open from April to September. It has a wave pool, a rough river with floats, a crazy loop, a maze of slides and an alligator island for the little ones. Tickets range from €16.50 to €29.50. There are discounts and fees for evening tickets (Google 3.9/5). Official website.
---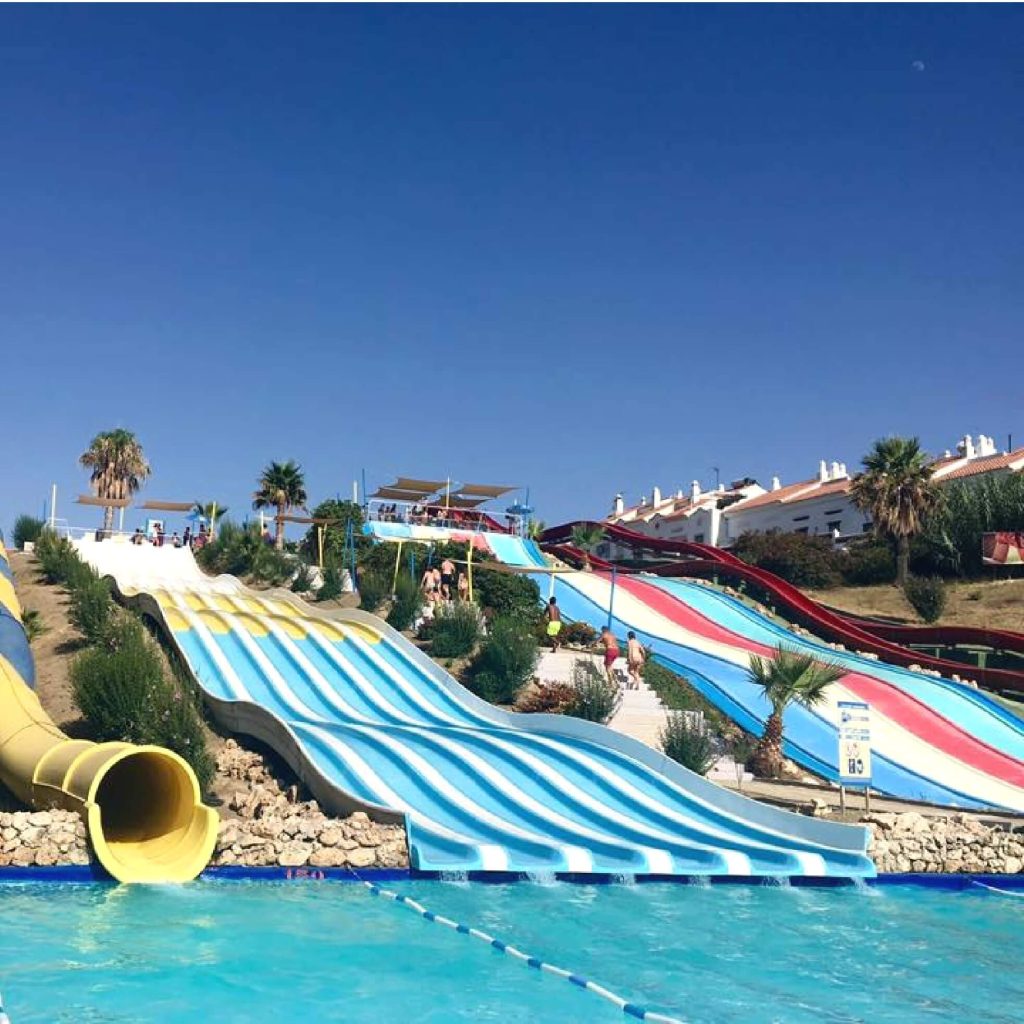 AQUAVELIS | TORRE DEL MAR – VELÉZ-MÁLAGA
---
Located on Ruta del Pomelo street in Veléz-Málaga. Aquavelis opens from June to September. The park has dozens of water attractions, highlighting the kamikaze that has a descent of 80 meters. It also has a children's area, wave pool, rapid river, a spa area, an American diner-style restaurant, a virtual reality park. Tickets range between €13.50 and €27.50. (GOOGLE: 4.1/5). Official website.
---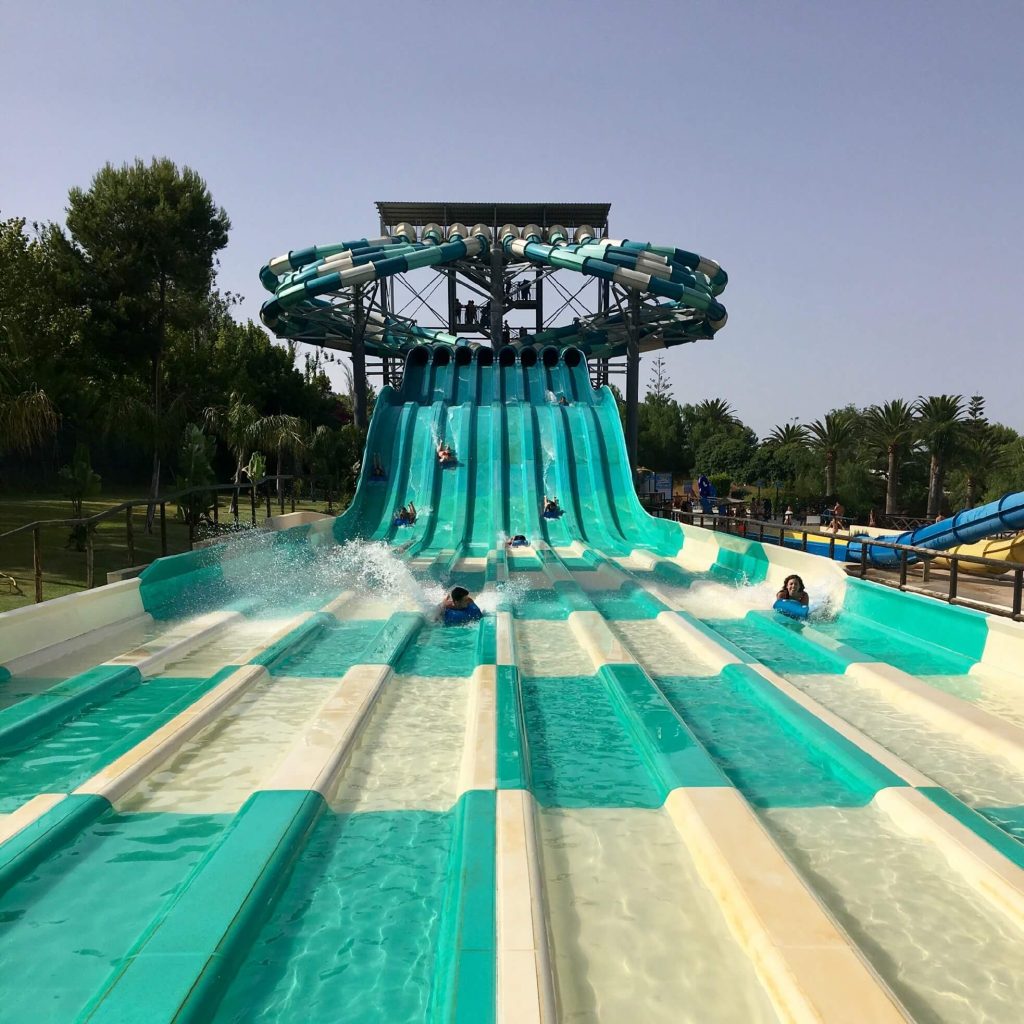 AQUALAND | TORREMOLINOS
---
Located on Calle Cuba on the outskirts of Torremolinos next to the crocodile park. The park is open from June to October. The park has attractions such as the black hole, crazy cones, boomerang, kamikaze, surf beach, rapids, jacuzzi and for the little ones children's paradise. Tickets range from €14 to €34. There is a combi ticket with Crocodile Park (Google 3.5/5). Official website.