What to see and visit in Almogía? Our first adventure visiting and strolling through the streets of Almogía we discovered some streets embellished by flowers and beautiful views from the Torre de la Vela.
An afternoon in the village of Almogía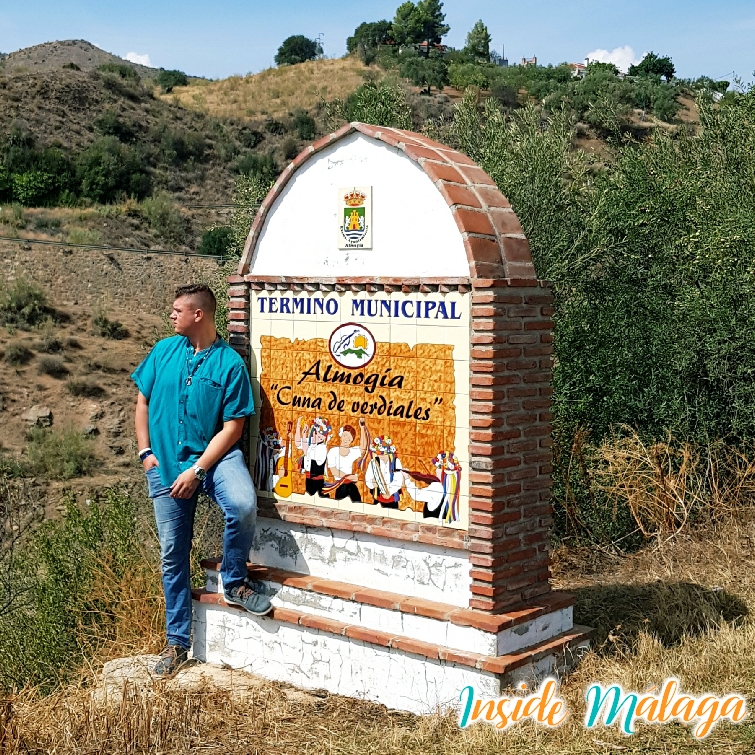 Leaving from Malaga we head towards Almogía on the MA-3402, it's a two-way secondary road with very beautiful views during our climb of up to the Guadalhorce Valley, among them you will see the swamp next to the Casaola Dam. The road is frequented by cyclists, therefore, caution must be taken in low vision curves to avoid accidents. Approaching our destination the town appears on your left with a front view where there is a balcony-outlook with a dome and benches to sit that becomes a perfect place to snack, rest or take some photos.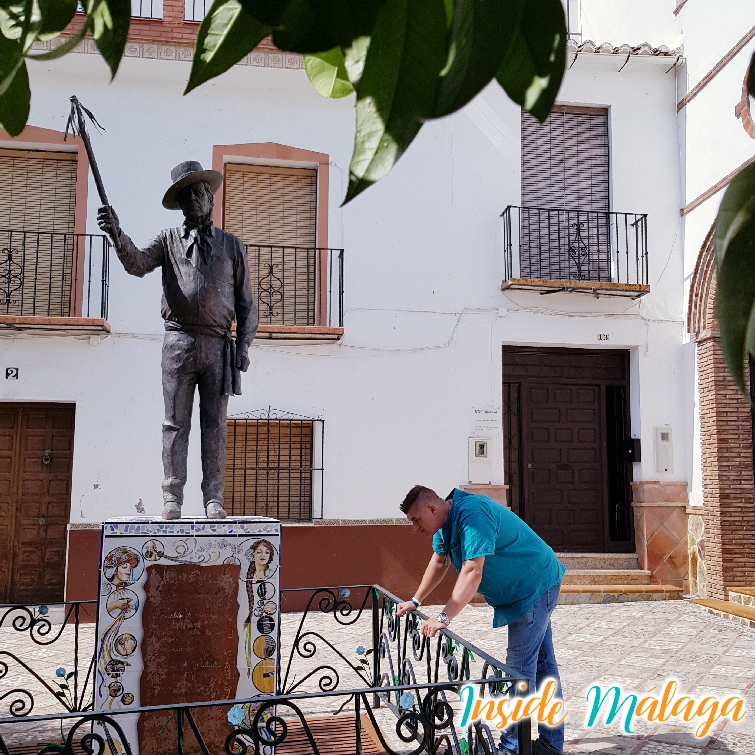 We go to the center of the town, we see immediately that it is a very picturesque quiet town, the narrow streets very well taking care of by the neighbors, the houses are decorated with hundreds pot of plants and colorful flowers. Going downtown we see a charming small square with a statue in honor of the verdiales, we discover that Almogía is of great importance within the world of verdiales, which is a folklore of a very old musical tradition that can only be seen in this region of Malaga. On this suqare you also can visit the Hermitage of Sagrado Corazón de Jesús.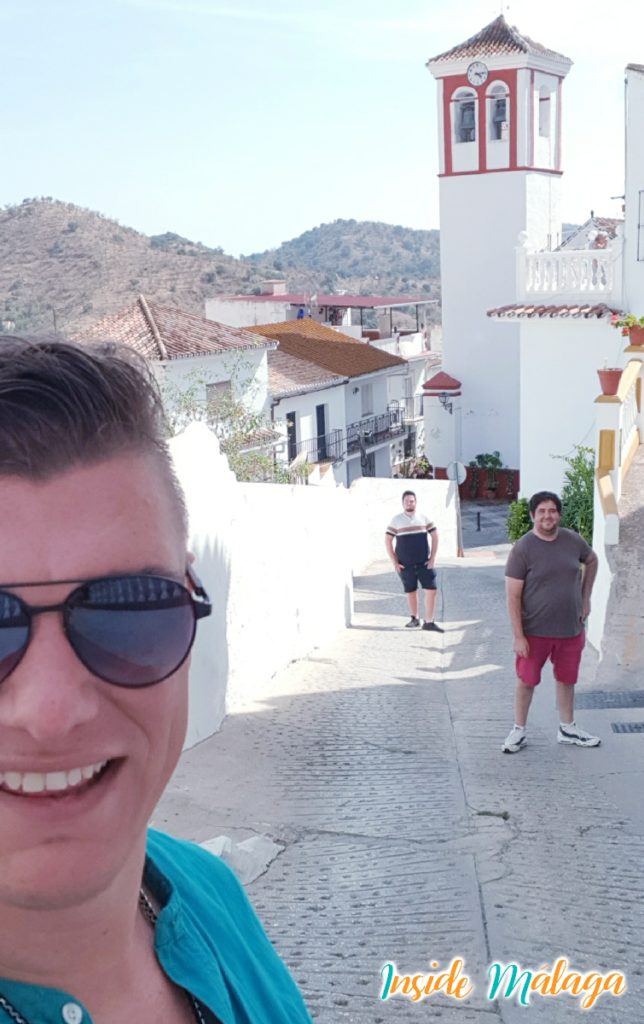 Arriving at the town hall square we appreciate a dozen gentlemen sitting in the square chatting quietly in a circle of everyday issues, which still reflects the cozy neighborhood of the Villages in Malaga. We entered the Cafe Bar Central on the main square, a shame that we entered when the kitchen is closed, we tried some tapas they had in their tapas display, and we ate some steaks with a sauce that left us wanting to try more dishes of this Bar.
Then we went in search of the "Torre de la Vela" ("Candle Tower") ruin of the old castle of Almogía, climbing up to the tower, the monument itself, is simply a reminder of a great past of this town. The climb to the Tower is worth it since there you have very nice views to take a rest under an olive tree and have a picnic with views.
On our way back to our car we have a little stop to have a drink at Casa Meño, a very cozy bar-restaurant decorated with many attributes of Málaga football club and English clubs, the owner is very friendly, do not forget to stop for a drink. Hope this post helped you what to visit in Almogía!
Cheers and Viva Málaga!
For more information about Almogía: visit the website of the Town Hall