Baticate, a very refreshing, healthy and above all delicious avocado-based smoothie. Its origin is in the town of Benamargosa, in the heart of the Axarquía. A white town that looks out between the fields, orchards and fruit trees.
The region's climate invites you to get to know and visit the Route of the Sun and the Avocado (Ruta del sol y del aguacate), a route that passes and crosses six towns in the Axarquía that will surprise you with their landscapes and white villages. The route passes through the following towns: Macharaviaya, Rincón de la Victoria, Iznate, Vêlez-Málaga, Benamocarra, and finally Benamargosa. This area is located in a valley where a subtropical climate favors the cultivation of avocados.
The avocado, this fruit is known worldwide through Guacamole but its properties are numerous, among them, they are good for: losing weight, it is a beneficial oxidant for the heart, skin, hair, it reduces cholesterol, rich in omega 3 , and provides vitamins B, C, E, K. Although the list is exhaustive of properties that this fruit benefits us, we want to finally add that it provides minerals such as iron, calcium, magnesium and potassium.
Well, we discovered that in the town of Benamargosa there is a refreshing avocado-based smoothie called "Baticate", and it has sincerely surprised us. It is also a recipe that is very easy and fast. Here is the recipe, although avocado has great properties for the diet, we recommend adding sugar and cinnamon to your liking and depending on your diet.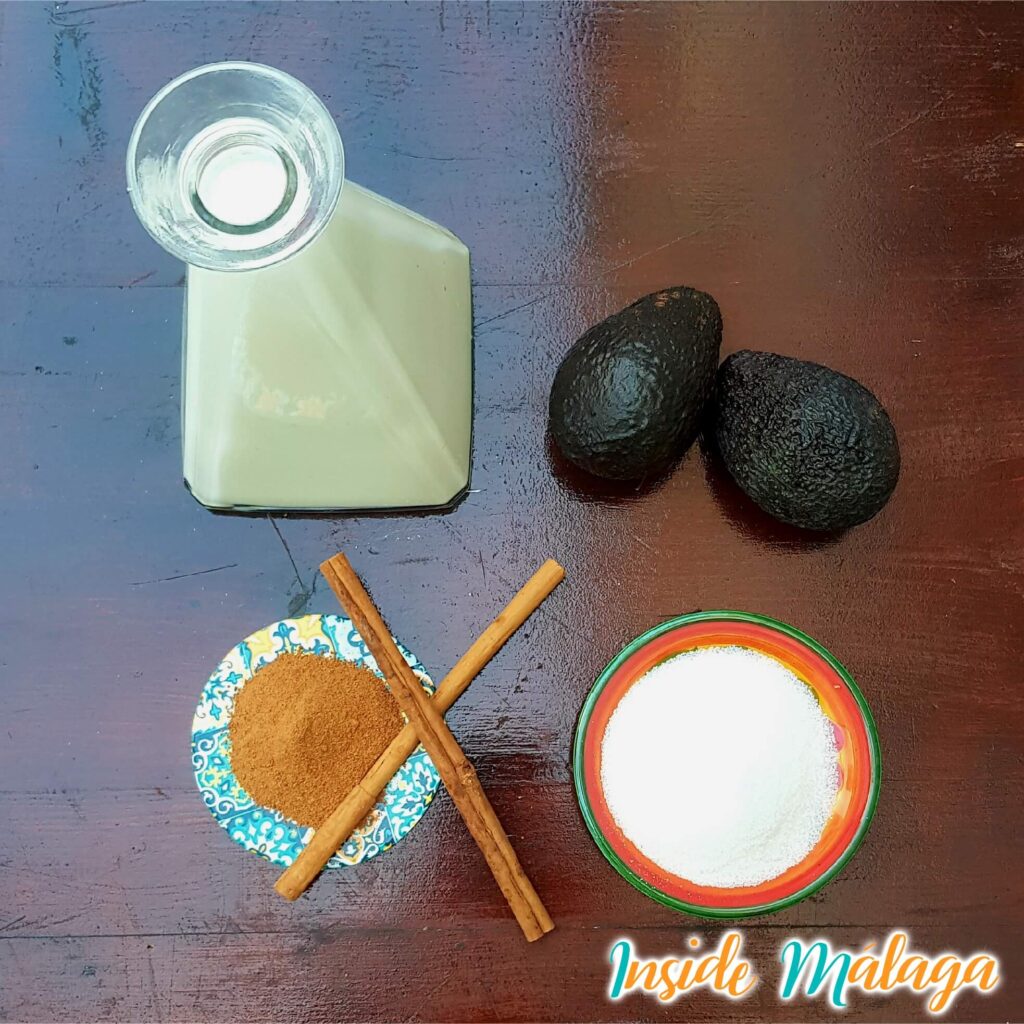 2-3 avocados

100 grams of sugar

1.5 liter of milk

cinnamon powder
NAME
Baticate
REGION
DURATION
20 minutes
DIFFICULTY
Easy
PORTIONS
3-4 People
PREPARATION AND PREPARATION
Cut the avocados and remove the bone.
Separate the meat from the fruit from the skin.
Beat the meat of the avocados.
Add the cold milk.
Add the sugar to your liking.
Add ground cinnamon to your liking.
Beat some more … and voila!
Serve very cold and enjoy!