What are the Best tapas in the province of Málaga? Surely you have heard about Andalusian tapas. Tapas in the province of Malaga is part of it's gastronomic tradition and culture. But what are tapas? They are small portions of food that are served with a drink. It is very typical to say in Malaga "Let's go for tapas" which means going out with friends to eat a snack and have a drink, it is almost like an excuse to leave home.
When you first come to the province of Malaga it is a must to try at least some of the typical Malaga tapas. Here is a list of tapas that you have to try while visiting Malaga. Don't forget to upload a photo of your tapas in Malaga and add the hashtag #insidemalaga. Enjoy your Tapas!

Oh! by the way! My 3 favorite tapas that I feel like right now are pil-pil prawns, tortilla de patatas and porra antequerana with little ham cubes.
Ensaladilla Rusa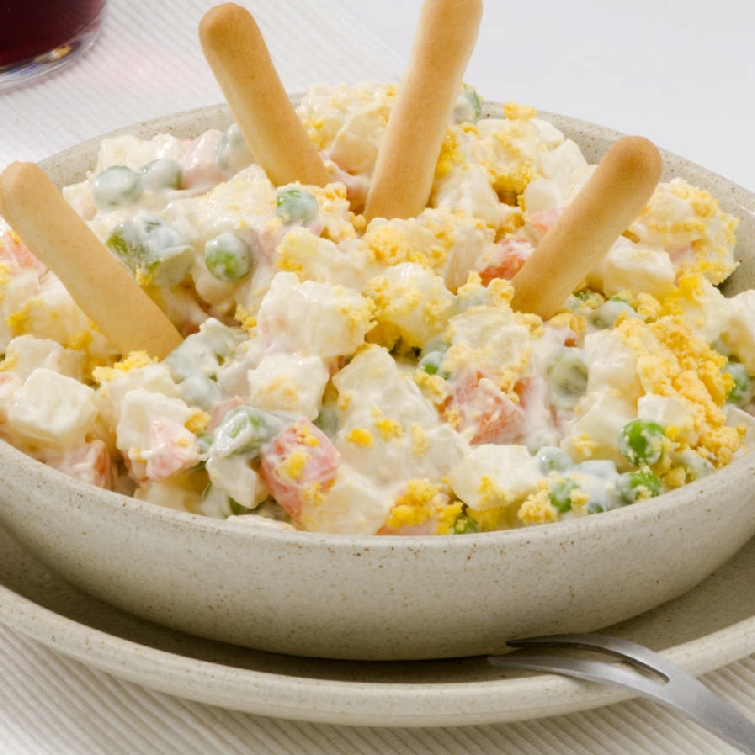 There is nothing better than a Russian salad in summer along with some small breadsticks. The main ingredients in the salad are cold boiled potatoes, boiled eggs, and fresh mayonnaise. As well as tuna or bonito, carrots and peppers. Green beans or olives are also added depending on the Malaga area.
Gambas al Pil-Pil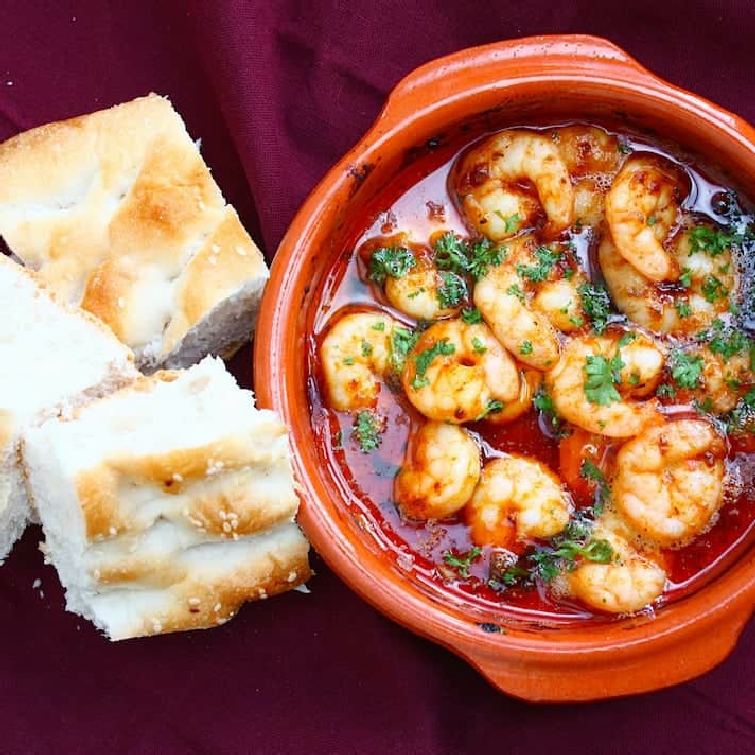 A hot and spicy dish from Málaga. The fresh prawns from the Alboran Sea are a delight. This Malaga dish can vary considerably depending on the restaurant, on the olive oil and the amount of garlic and chillies they use to make it spicy. Later, the oil is soaked up with bread.
Berenjenas con Miel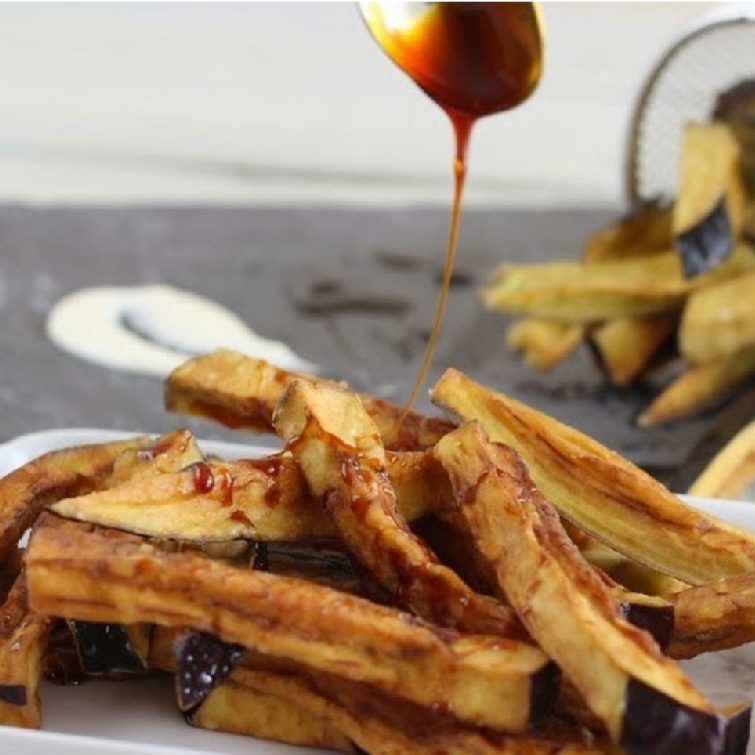 There are several ways to make aubergines with honey in Málaga: stuffed, with Muscat or Pedro Ximénez wine, or fried. In general, fried eggplants cut into slices are served with cane honey from the region of axarquía.
Tortilla de Patatas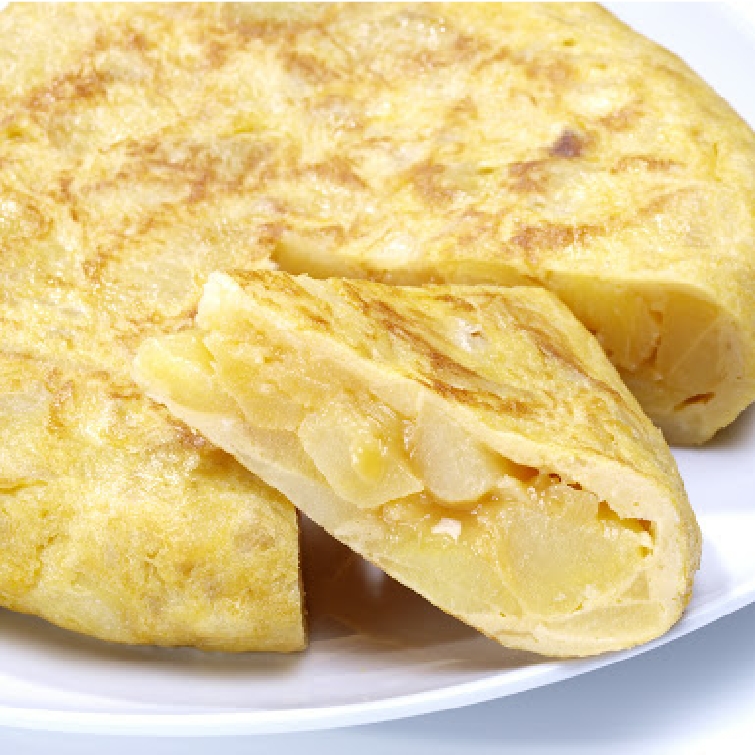 It is one of the star dishes of Spanish and Málaga gastronomy. The endless discussion whether the potato omelette should contain onion or not will depend on personal taste. The omelette can be eaten in the form of a sandwich, accompanied with peppers, or alone with mayonnaise and parsley.
Porra Antequerana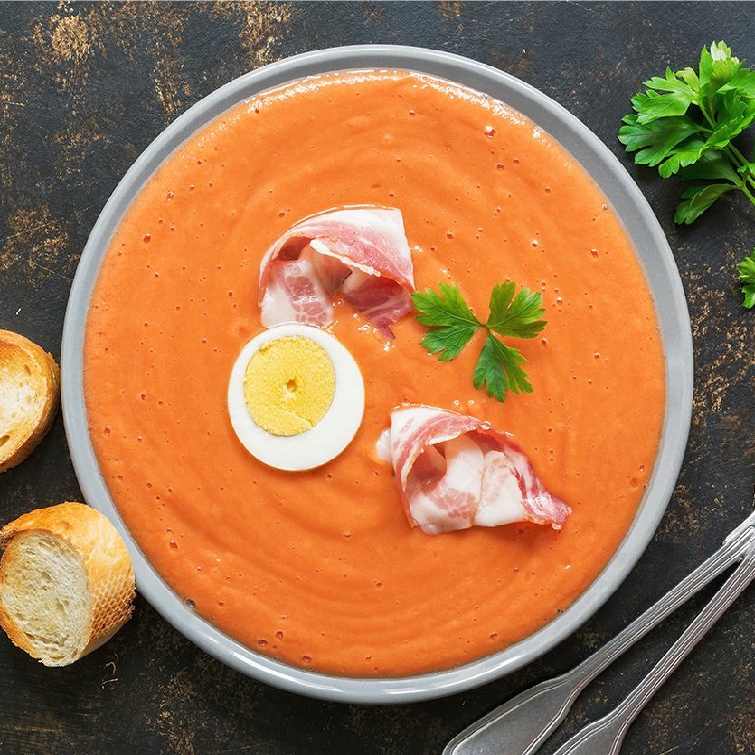 The quintessential summer dish: delicious, fresh and healthy. La porra, origin of Antequera, is a cold soup with tomatos, crustless bread, oil, green peppers, garlic and salt. It is usually served with a hard-boiled eggs accompanied by tuna or serrano ham tacos.
Albóndigas en salsa de Almendras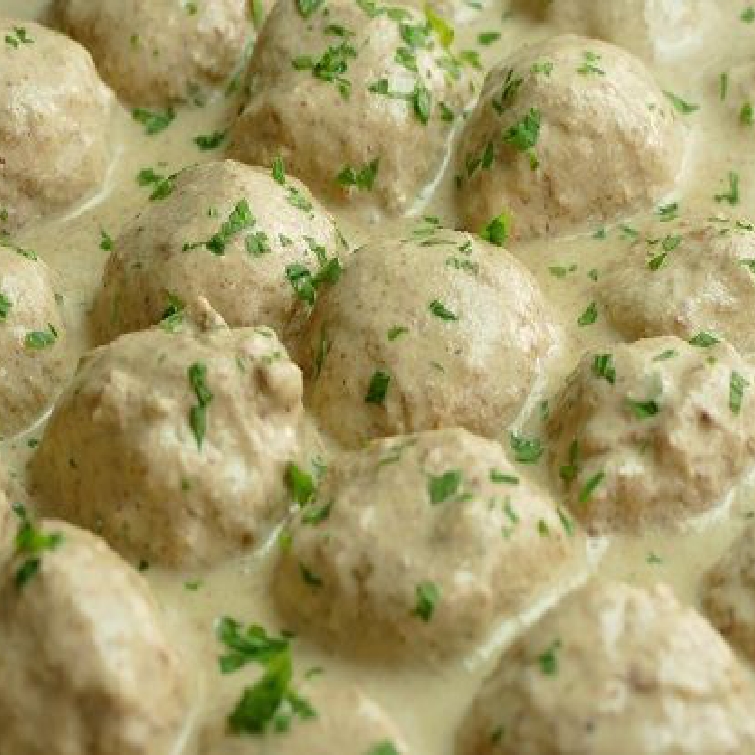 One of the wonders of Malaga cuisine is meatballs and being the province of Málaga a great producer of almonds creates this great delight. Several villages in Málaga have a festive called "Día de la Almendra" (Almond Day) such as Almogía and Guaro.
Magro en Tomate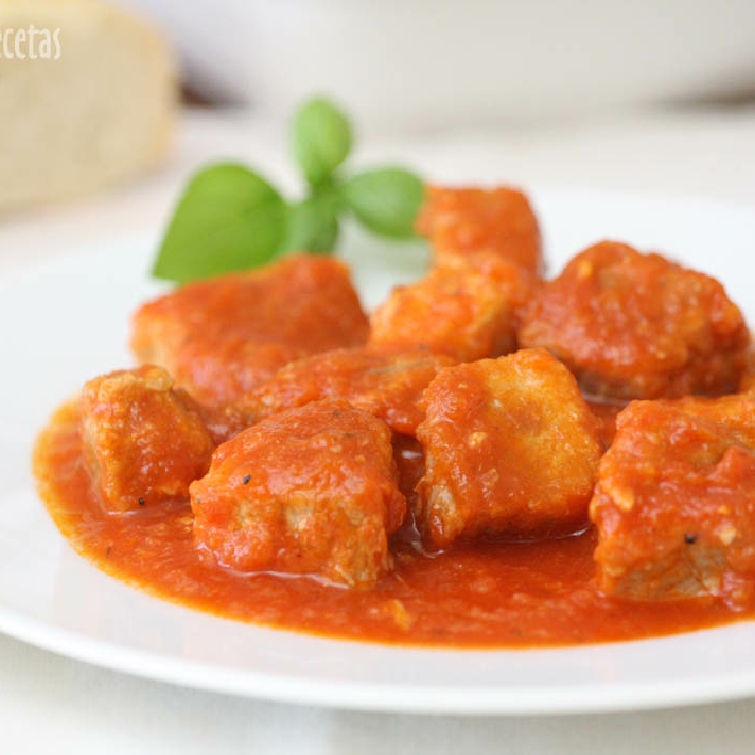 This tapa of meat in tomato can be found in almost any tapas bar in Malaga. The meat is cut into small pieces mixed with cooked vegetables such as peas in a tomato sauce.
Boquerones en Vinagre
This tapa is a classic in the coastal areas of Spain and specifically Malaga. For something they call the Malaga "boquerones". The Rincon de la Victoria municipality celebrates the Victorian anchovy festival that lasts for a week around the third week of September.
Ensalada Malagueña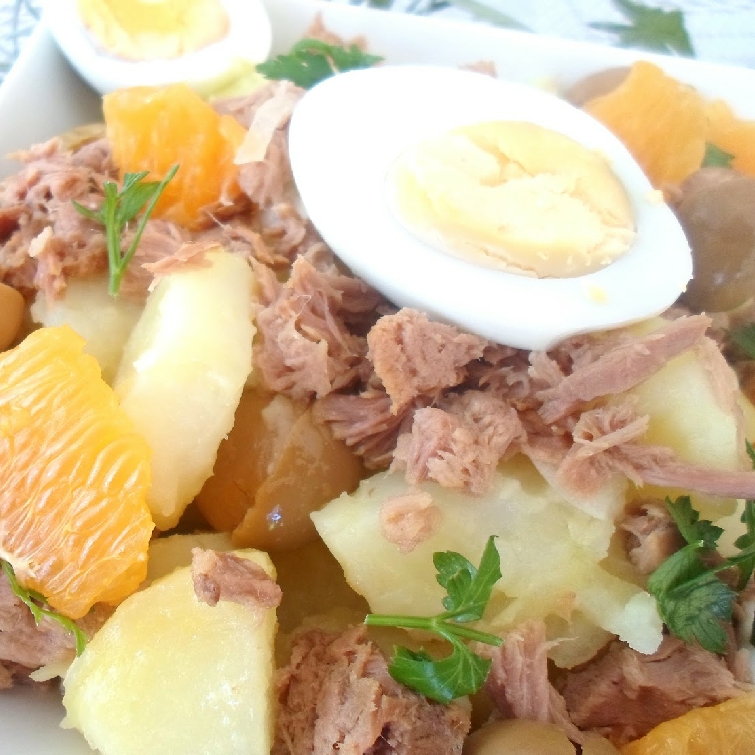 The Malaga salad is a cool salad ideal to beat the summer heat. The Malaga salad cover is made from potatoes with onion, orange, boiled egg and green olives. The main fish in this dish is cod, there are places that add other types of fish, but this leads to endless discussion.
Fritura Malagueña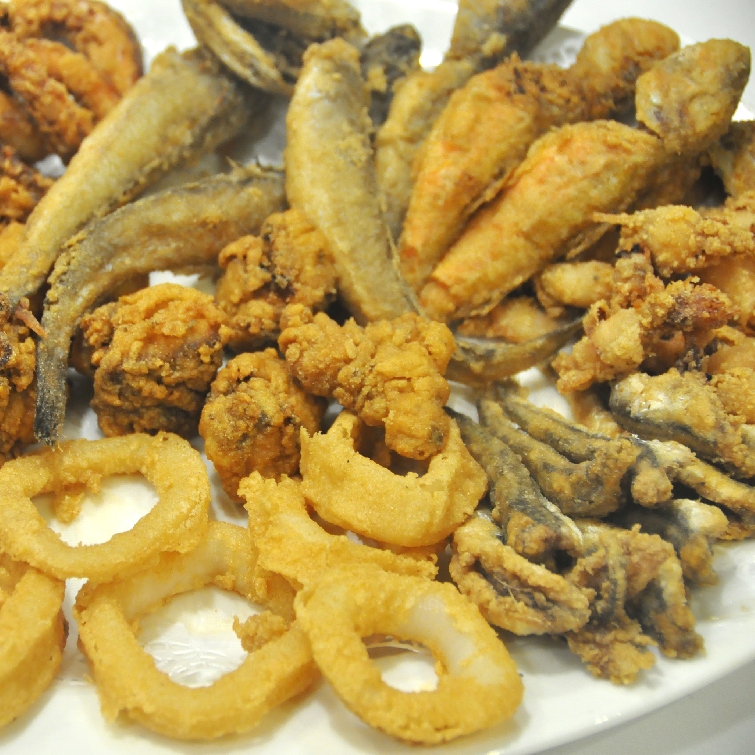 A good malagueño "fried fish" coated in flour, the fish must be golden and crispy on the outside and juicy on the inside after being soaked in high quality extra virgin olive oil. It is always advisable to eat it with a little fresh lemon on top. Traditionally it is served in the Malaga beach bars or if it is a take away, in a newspaper food wrap.
I hope you liked the article "What are the Best tapas in the province of Málaga?", but I really hope you have tried some of these Malaga tapas delicacies. If you have uploaded any photos of your tapas to social networks, add our hashtag #insidemalaga and so we can see your images. And please feel free to share this post. Greetings and see you soon!