After the pandemic break, Coín Film Week returns, which in this second edition will feature actress Maggie Civantos as godmother of the event. From May 16 to 22 there will be, among many other activities, an artistic exhibition: on Monday 16, at 5:00 p.m., the exhibition "Double Feature/Double Session" will be inaugurated at the Casa de la Cultura, with works by the cartoonist and illustrator Enrique Pedraza. Inspired by the lyrics of the opening song of the musical "The Rocky Horror Show", it includes a series of drawings about the most classic fantasy and horror movies. Frankenstein's monster, the Bride, Flash Gordon or King Kong are some of the horror and fantasy characters that we can see portrayed by Pedraza's brushes, who has signed his works for years as Epedé and who is known on social media as @frikicongafas The author will be at the opening, exchanging impressions with the public.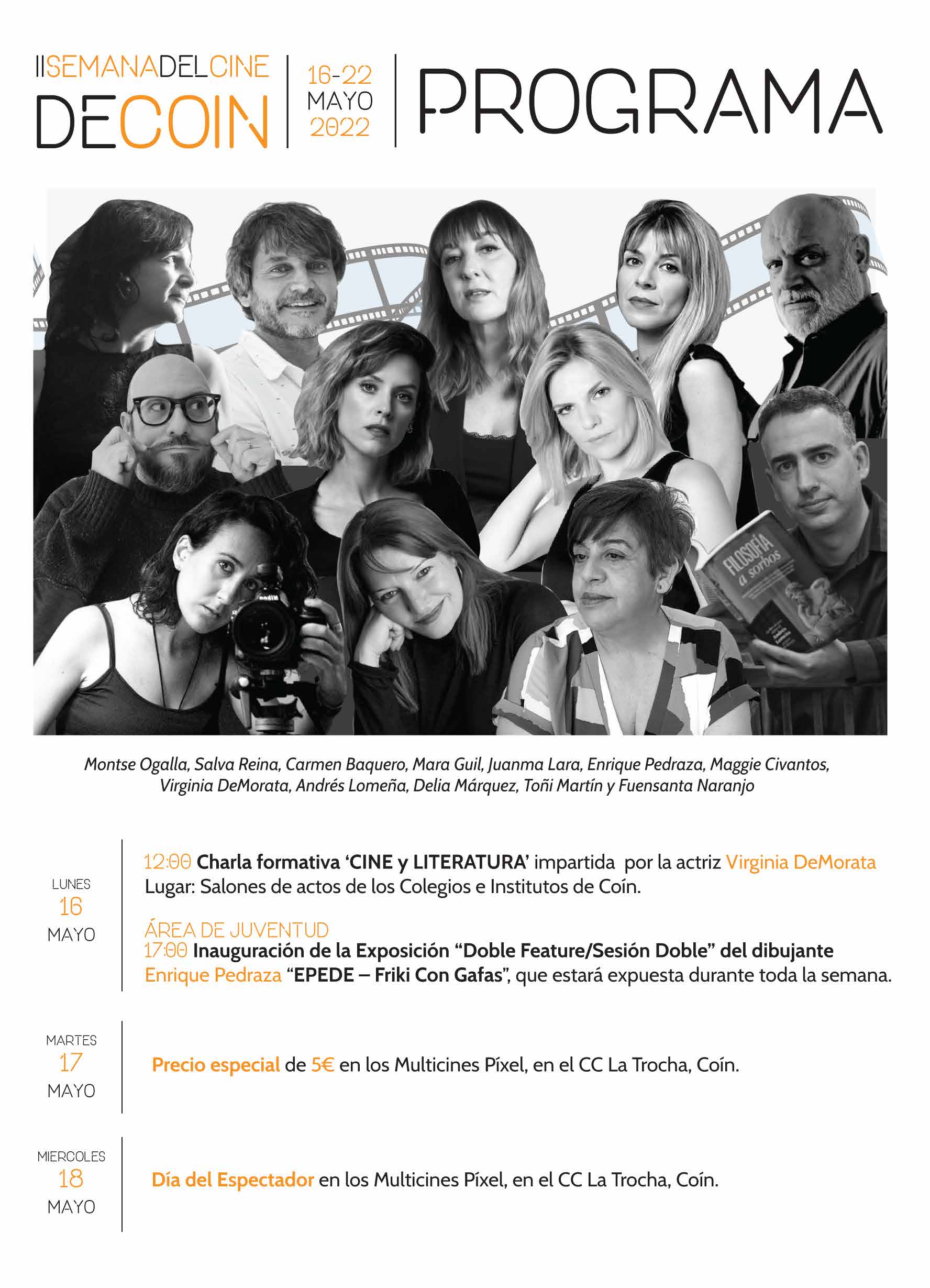 The Week, which is backed by the Malaga Festival, will also include among its guests prominent actors from Malaga, such as Carmen Baquero, Virginia Demorata, Juanma Lara and Salva Reina. The program includes conferences, talks, round tables and make-up or lighting workshops, together with projections that involve residents and visitors in learning about cinema. In this sense, it seeks to involve the little ones, involving schools in the area with initiatives designed especially for students.
Coín has excellent facilities, such as the "City of Cinema", dedicated to audiovisuals. Its 137,000 square meters have hosted filming such as the series "Arrayán". The municipality has been a true school and quarry for professionals in the sector, both for performers and for screenwriters and sound, lighting or makeup technicians.