PR-A 54

DIFFICULTY
Easy
DURATION
approx. 1 hour
DISTANCE
4km
MAXIMUM ALTITUDE
750m
MINIMUM ALTITUDE
240m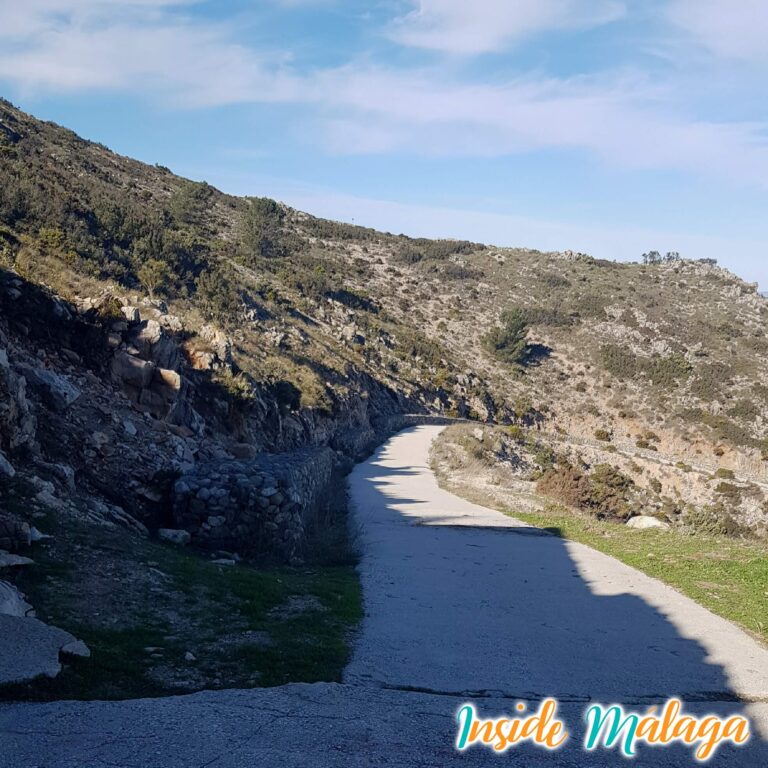 The top of Calamorro can be climbed with the cable car from El Arroyo de la Miel in Benalmádena. Once you have enjoyed the views offered by the top of the mountain, there are several paths to descend to Benalmádena or a path that takes you to Alhaurín de la Torre. In this article we focus on the descent along the PR-A 54 trail from the top of Calamorro to Arroyo de la Miel.
We parked our car in the car park that is located next to the Arroyo de la Miel cable car station.
Start of the path
At the top, next to the cable car station, is the viewpoint where our descent begins along a cemented path that is easy to walk, enjoying the views over the coast.
The Route
After walking about 10 minutes we arrive at Puerto de las Ovejas where we find some informative posters about the fauna of the area and some signs to go to Benalmádena (GR 249 – 6 KM) and Alhaurín de la Torre (GR 249 – 6.3 KM).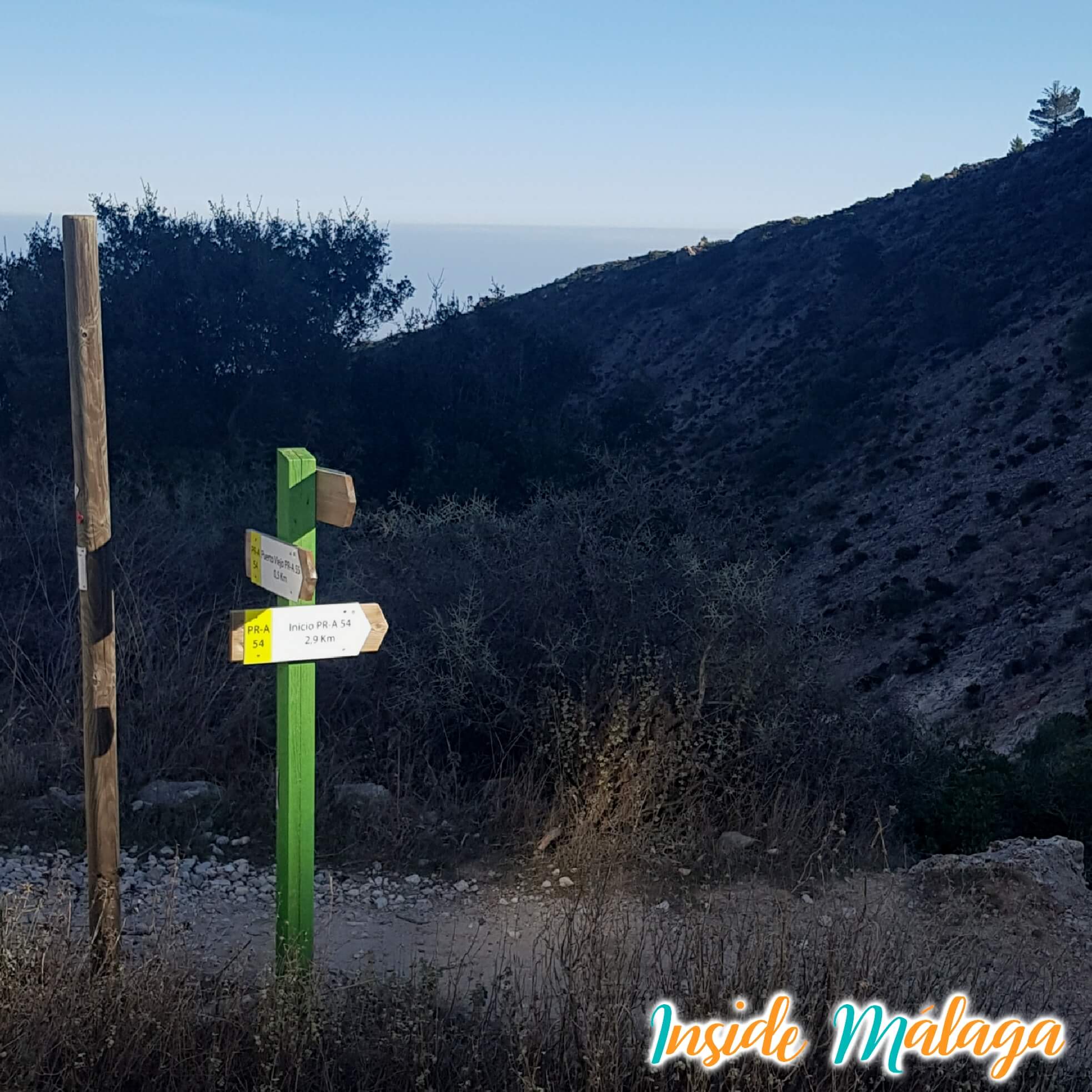 At this point we find on the right the beginning of the PR-A 54 trail where we begin the descent along a rocky dirt road, after about 10 minutes we find a fork where the PR-A 55 trail begins, but we turn left to continue along the PR-A 54 trail.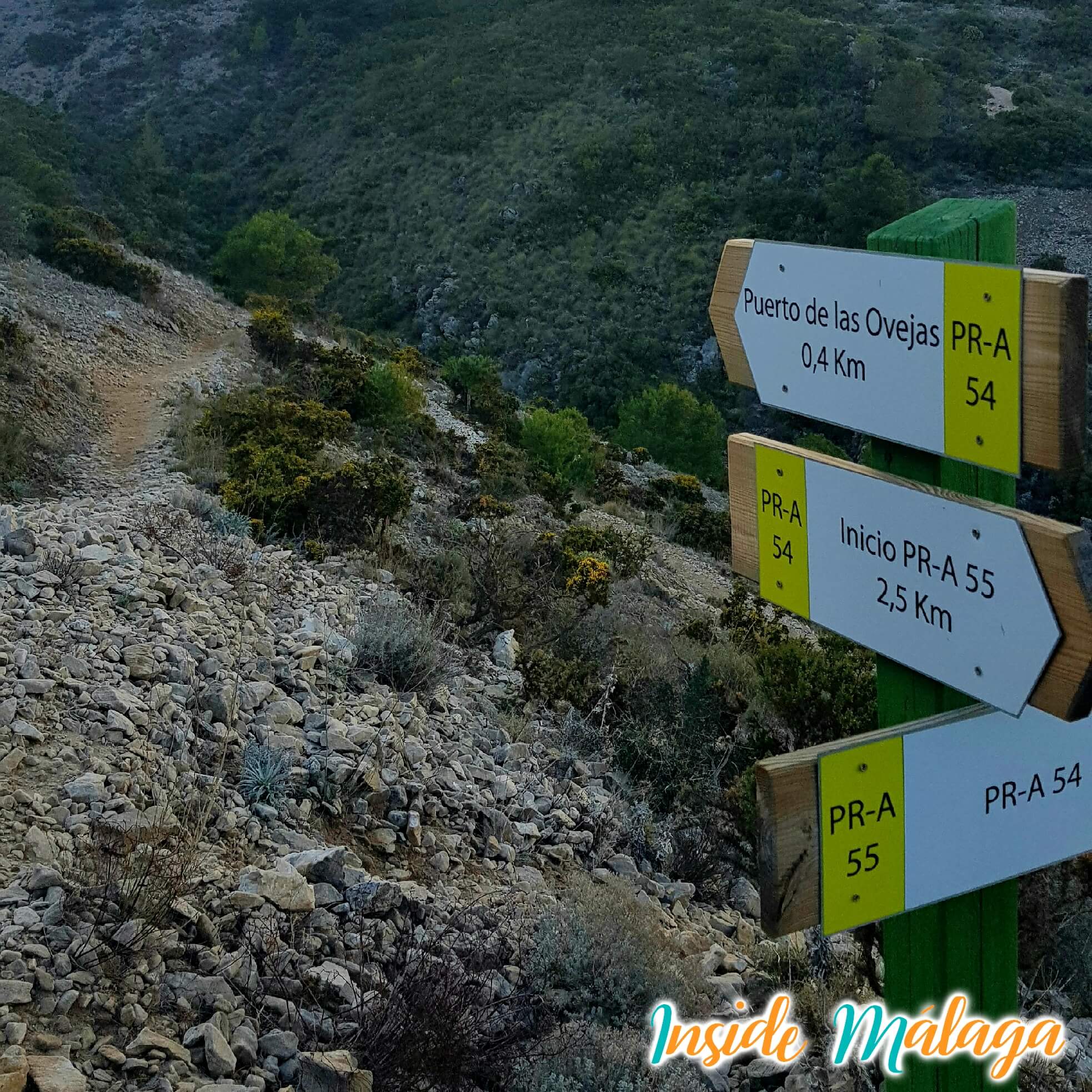 The path is easy to walk although in some areas we find sandy land that can cause slips. During this section of the descent we did not get views of the coast as we were in a ravine. We continue walking for about 25 minutes at a brisk pace and arrive at a paved road. This road also goes up to the Mirador de la Cañada del Lobo but if you turn right it takes you to Benalmádena.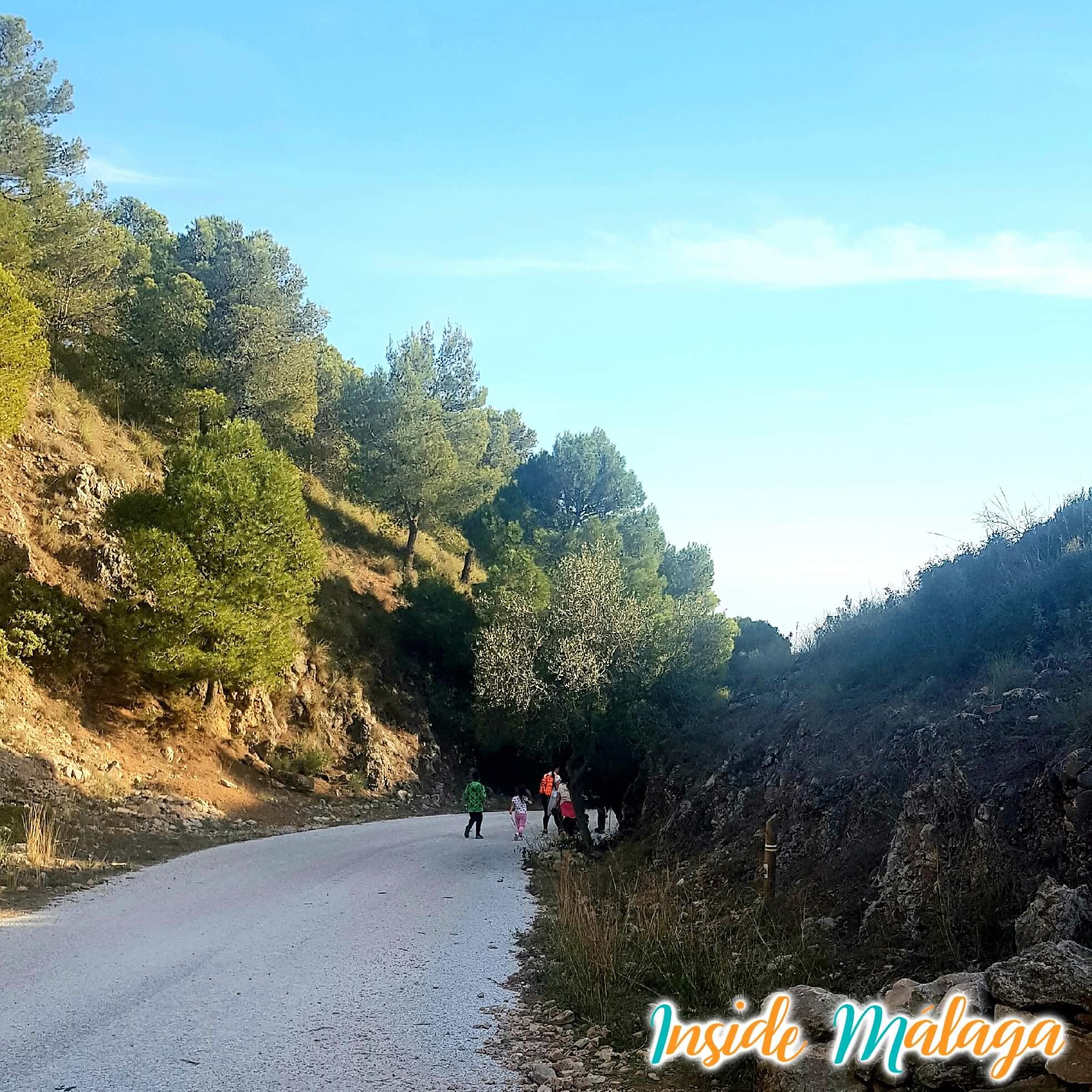 End of the Route
Once we reach the road, we continue our descent until we reach Calle Espino where the Arroyo de la Miel cemetery is located. We follow this road until we reach the underpass of the AP-7 motorway. We continue down to the center of Arroyo de la Miel where the cable car is and the car park for our car.
For more information about Benalmádena Pueblo: visit our Benalmádena page