Mesón de Diego is an ideal place to take a break during your trip or to have lunch during your visit or stay in the Guadalteba region. The roadside restaurant offers a wide variety of dishes, meals and products that we are going to comment on below.
It is a restaurant is on the A-367 road, at KM 5.5, which is located in the municipality of Teba, located on the road that goes from Ronda through Cuevas del Becerro, Cañete la Real and Teba, next to Ardales. If you visit some of these towns the Mesón is in your path. The great advantage is the parking, like many roadside restaurants is the ease of parking your car in their large parking lot and without deviating from the main road.
The restaurant has an outdoor terrace, several indoor dining rooms and a bar with stools, therefore, despite a place crowded by travelers, there is usually always room to sit or a minimum wait. The service from the waiters we experienced was very prompt, friendly and efficient.
The food menu offered is very varied and extensive: they offer breakfast, tapas, a sandwich, mixed dishes or a daily menu. The menu is very traditional with typical dishes from Malaga highlighting the Porra Antequerana, cod, Russian salad. To all this we add the section of high quality meats and fish.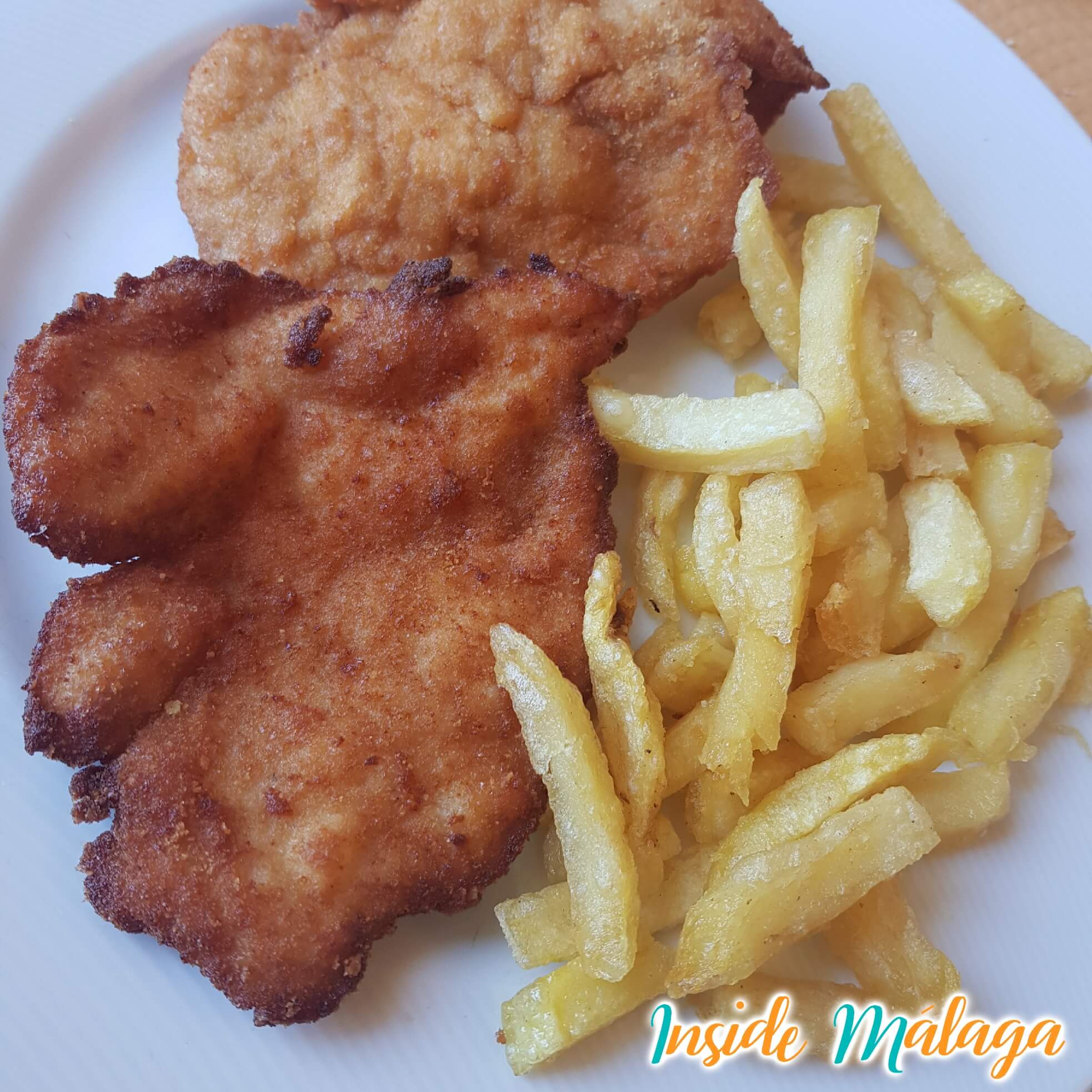 The menu of the day is of good quality, and the price is around 11 euros. It consists of a first and second course plus dessert, bread and a drink. There is a good selection and variety of meat and fish for the starter and main course. In our case we had very fresh and crispy bread, mincemeat soup, breaded filet with potatoes and cheese cake. The dishes are good value for money and well plentiful.
For travelers who have less time to stop, you can consume one of the twenty sandwiches on the menu, or a tapa that is displayed in the display case on the wide bar. Finally, we want to highlight the good cleaning of the premises and the bathrooms during our visit.
Thanks to the staff of Mesón de Diego