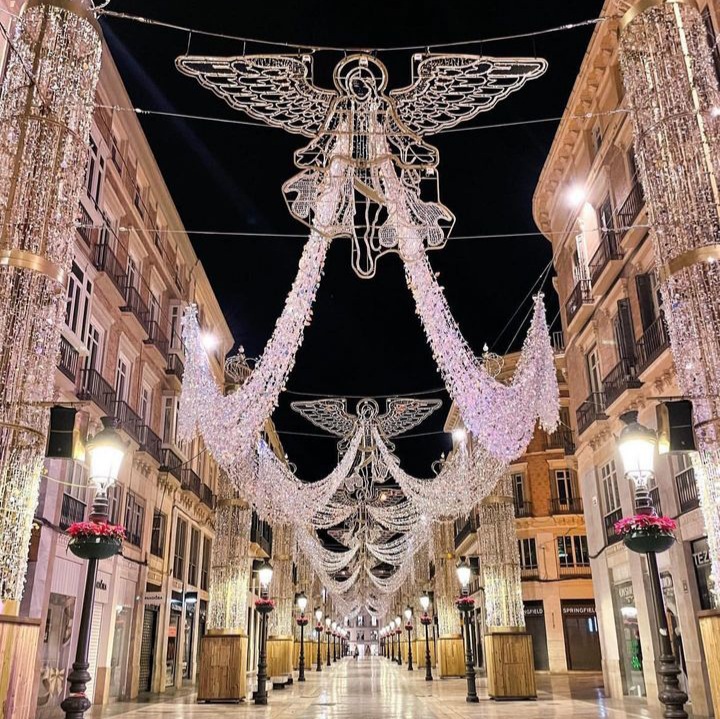 CHRISTMAS LIGHTS IN CALLE LARIOS
In recent years, the lights of Malaga have been international news, inspiring great capitals around the world. This Christmas musical show with more than a million lights surprises any visitor. It is essential for any Malaga citizen or tourist to make a stop to see the lights in the most emblematic street of the capital. Opening is on november 24th at 19:00h. It will be every day at 6:30 p.m., 8:00 p.m. and 10:00 p.m. Every day the general lighting is turned on at 6:30 p.m. and turned off at 00:00 a.m. except from Thursday to Saturday when they are turned off at 2:00 a.m.
---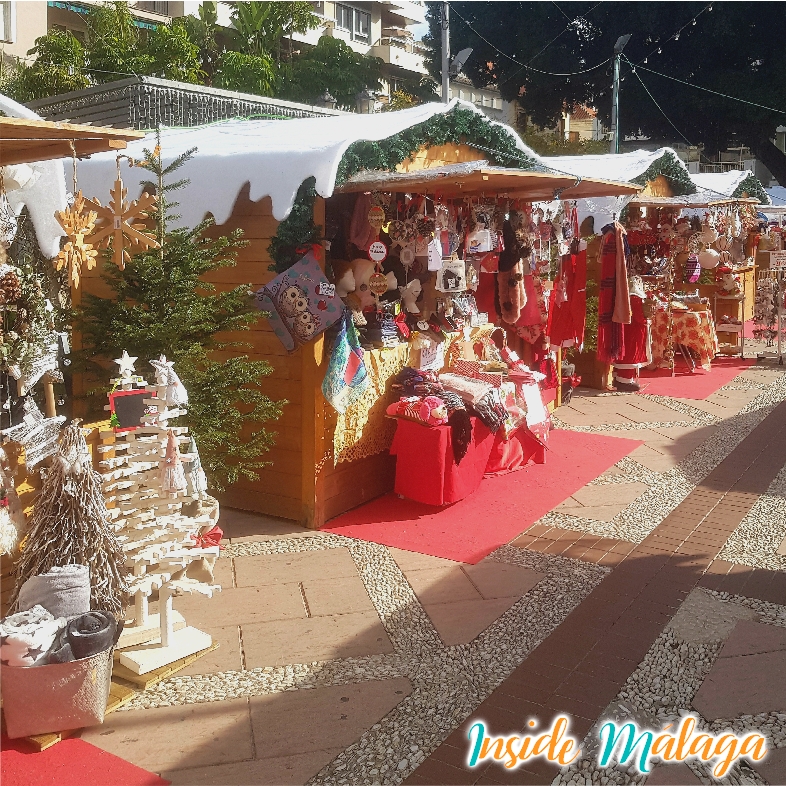 CHRISTMAS MARKETS
The province has several Christmas markets in different cities. These markets generally offer local food and sweets and original or handmade gifts for the holidays. Here is a list of the cities where you can enjoy a Christmas walk.
Malaga: The port – Pier One
Benalmádena: Avenue of the Constitution
Fuengirola: Constitution Square
Estepona: Terrace Street
Álora: Plaza Fuente Arriba
Marbella: Puerto Banus Pier
---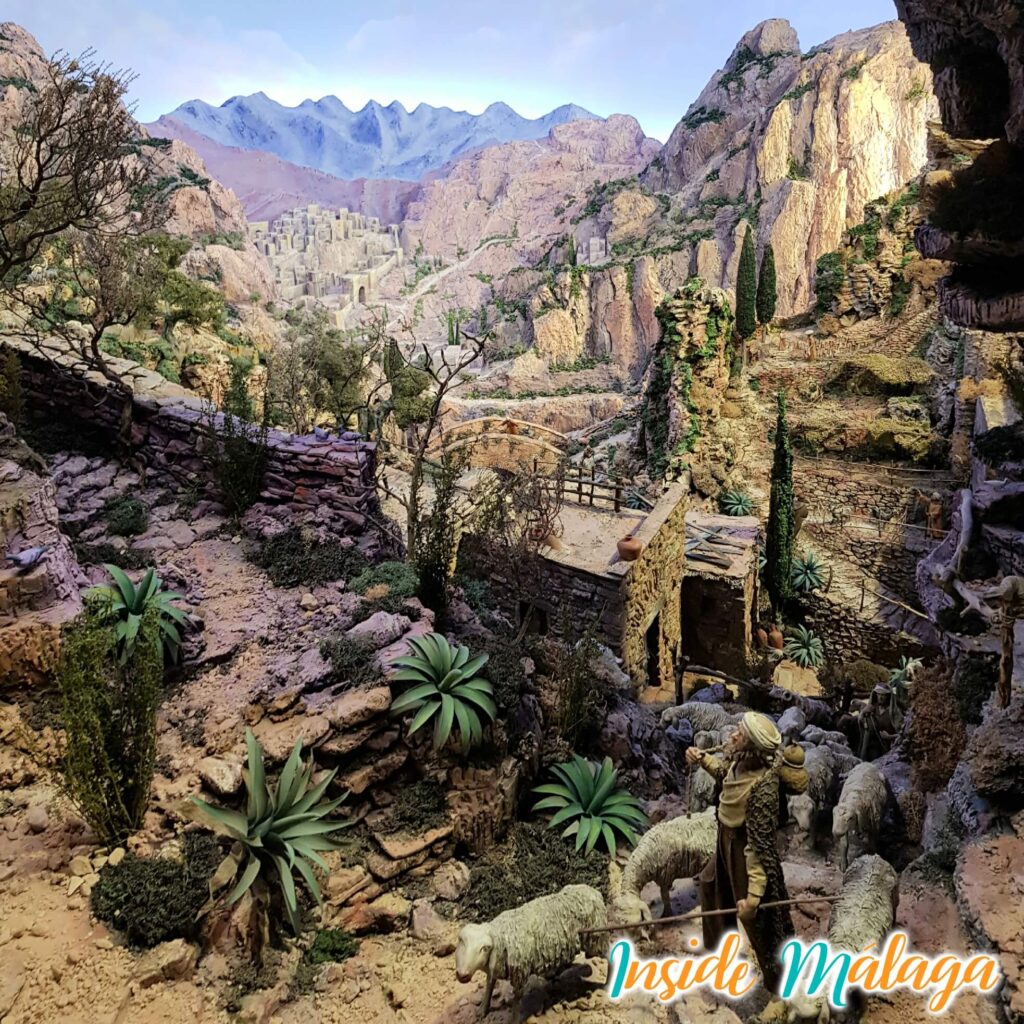 MUSEUM OF NATIVITIES IN MOLLINA
50 minutes from the capital, about 70 km away, in the town of Mollina, there is an extraordinary and unique museum in the world. The exhibition is divided into seven rooms where you can visit around 70 nativity scenes of all kinds. There are nativity scenes related to Christmas, historical facts and replicas of cities. The duration of the visit lasts about an hour and a half. A must visit during Christmas time.
---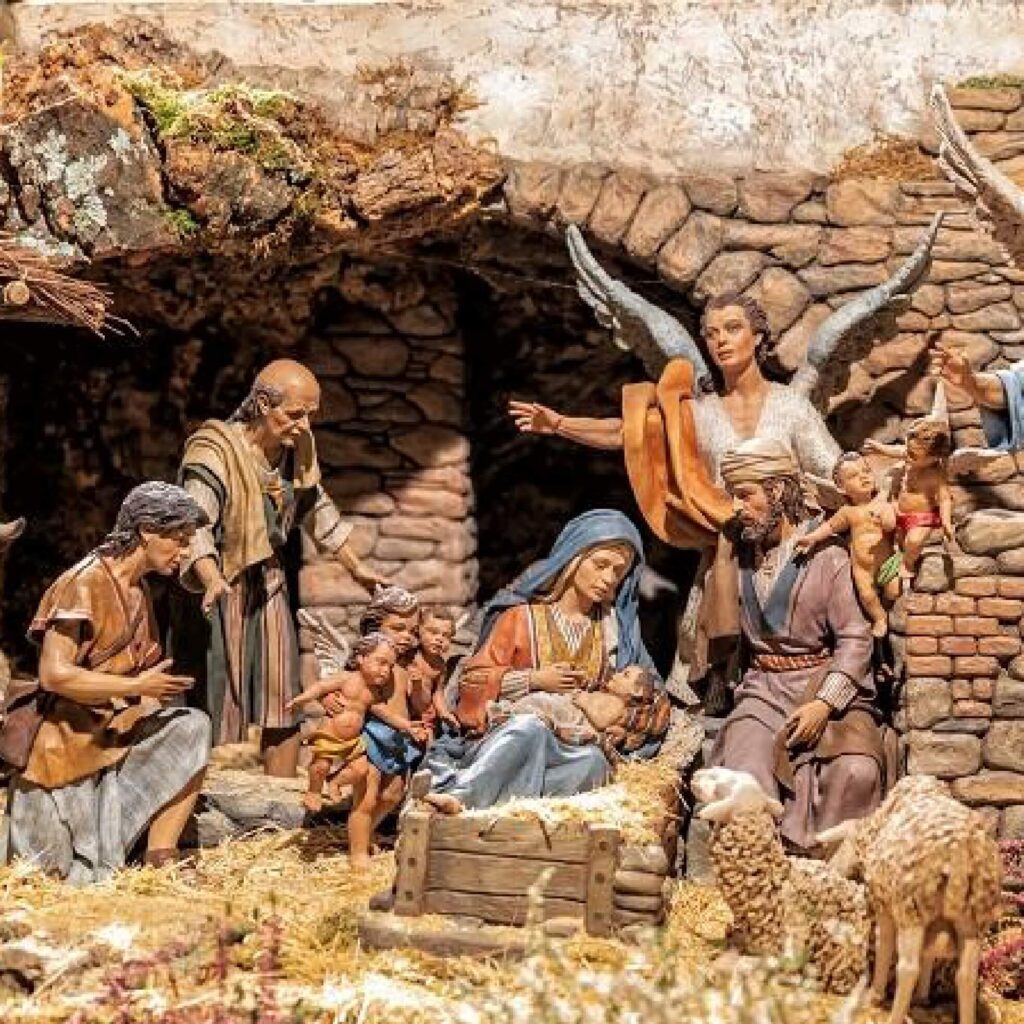 MUNICIPAL AND COLLECTIVE NATIVITIES
Almost all the towns and cities in the province of Malaga have a Municipal Nativity scene, adding to this the nativity scenes of associations and brotherhoods. Every year in the City of Malaga it announces and publishes a Nativity Scene Guide to take a tour of all the collective and private nativity scenes.
---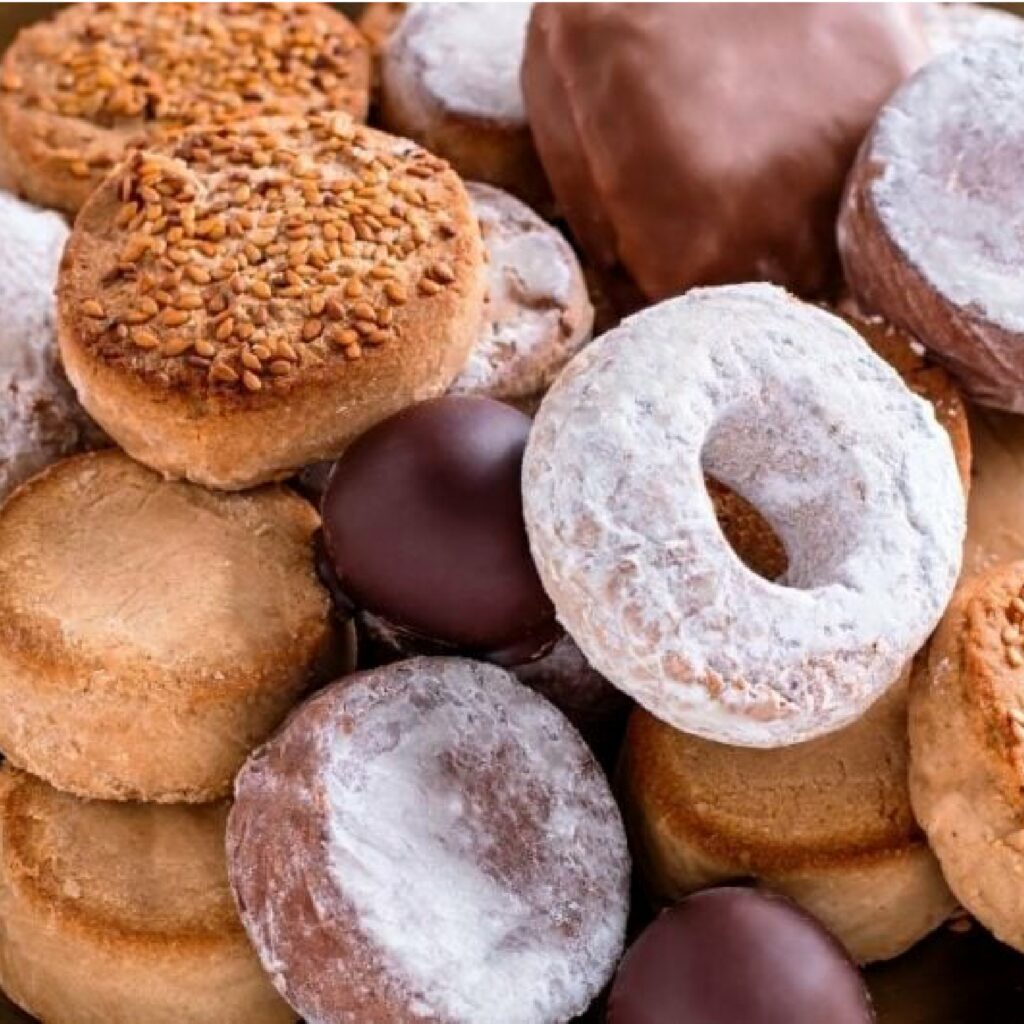 MALAGUEÑO SWEETS
During your stay in Malaga at Christmas time, do not forget to try the typical and traditional sweets. If you have the opportunity and go through a traditional bakery or confectionery, ask for one of these sweets: roscos de vino, hojaldrina, borrachuelos, pestiños, polvorones, mantecados or nougat.
---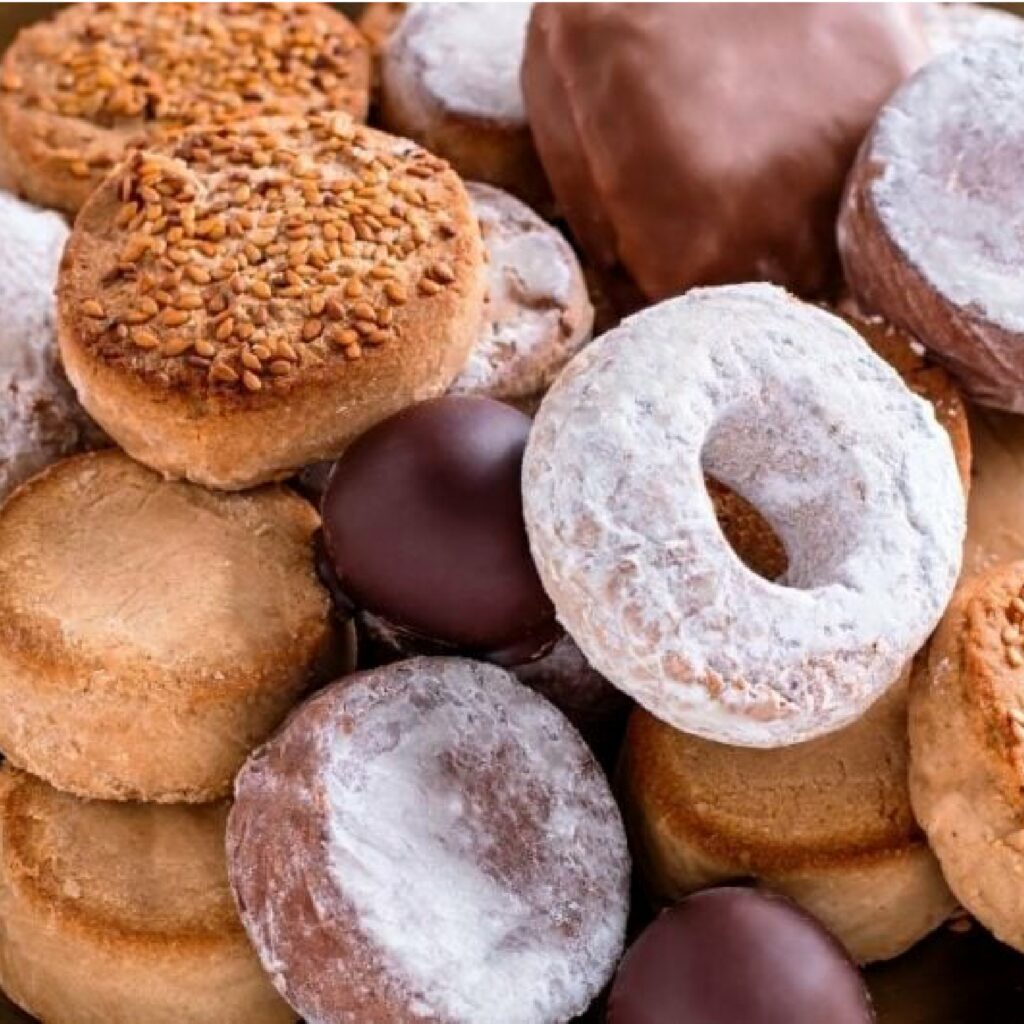 WALK IN JARDÍN DE LA CONCEPCIÓN
Opening on December 1st. If you want to take an unforgettable Christmas walk, the beautiful Jardín de la Concepción offers a show and a luminous path of approximately 2.2 km in length with more than 20 light installations. This year the show has been named "Angélical", the journey of the eastern star and can be visited until January 7, 2024. To buy tickets visit the official website.
---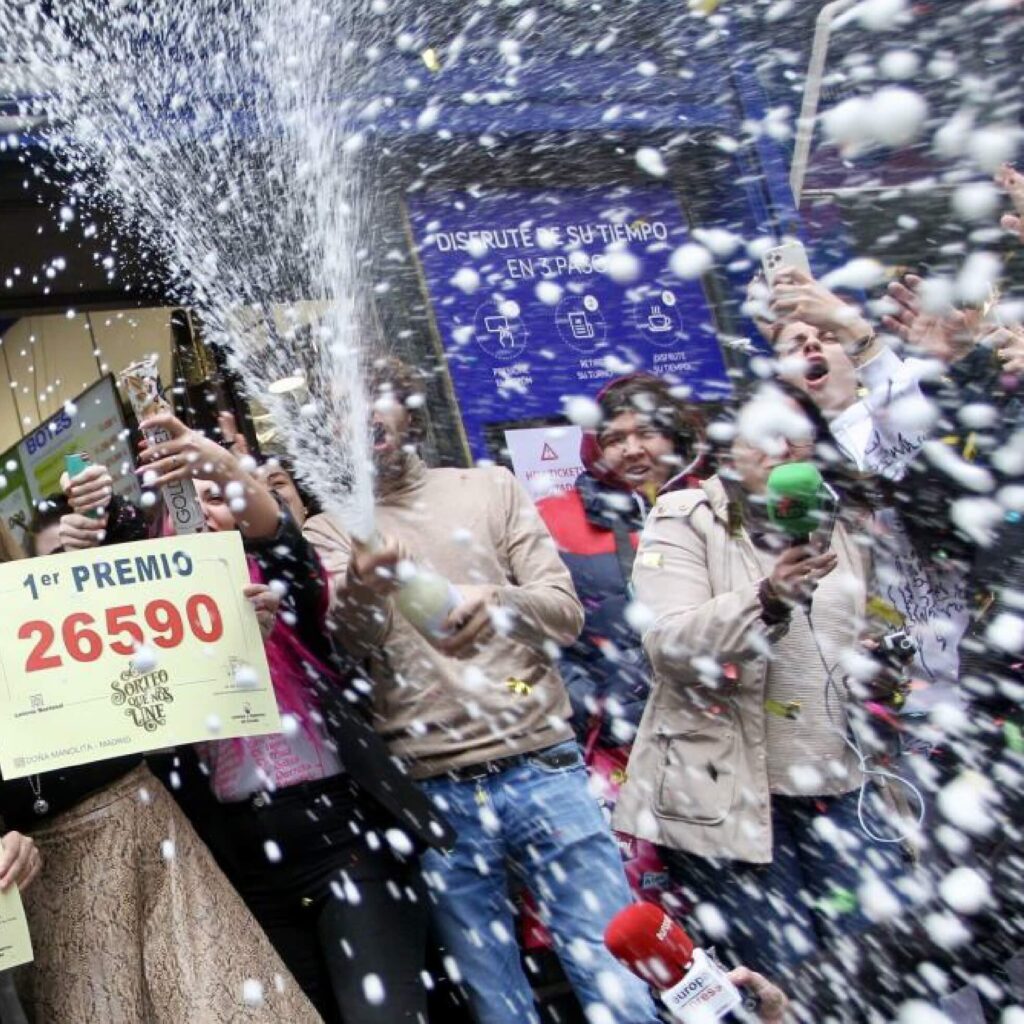 CHRISTMAS LOTTERY
Every year on December 22, one of the largest lotteries in the world is celebrated. It is traditionally a very popular lottery as it distributes thousands of prizes around the country with a value of 2.5 billion euros. Many families gather to hear the children of the Colegio de San Ildefonso in Madrid sing and see if the number of the big prize popularly known as "El Gordo" falls. To participate in this lottery you can buy a tenth in any lottery administration (Always play responsibly).
---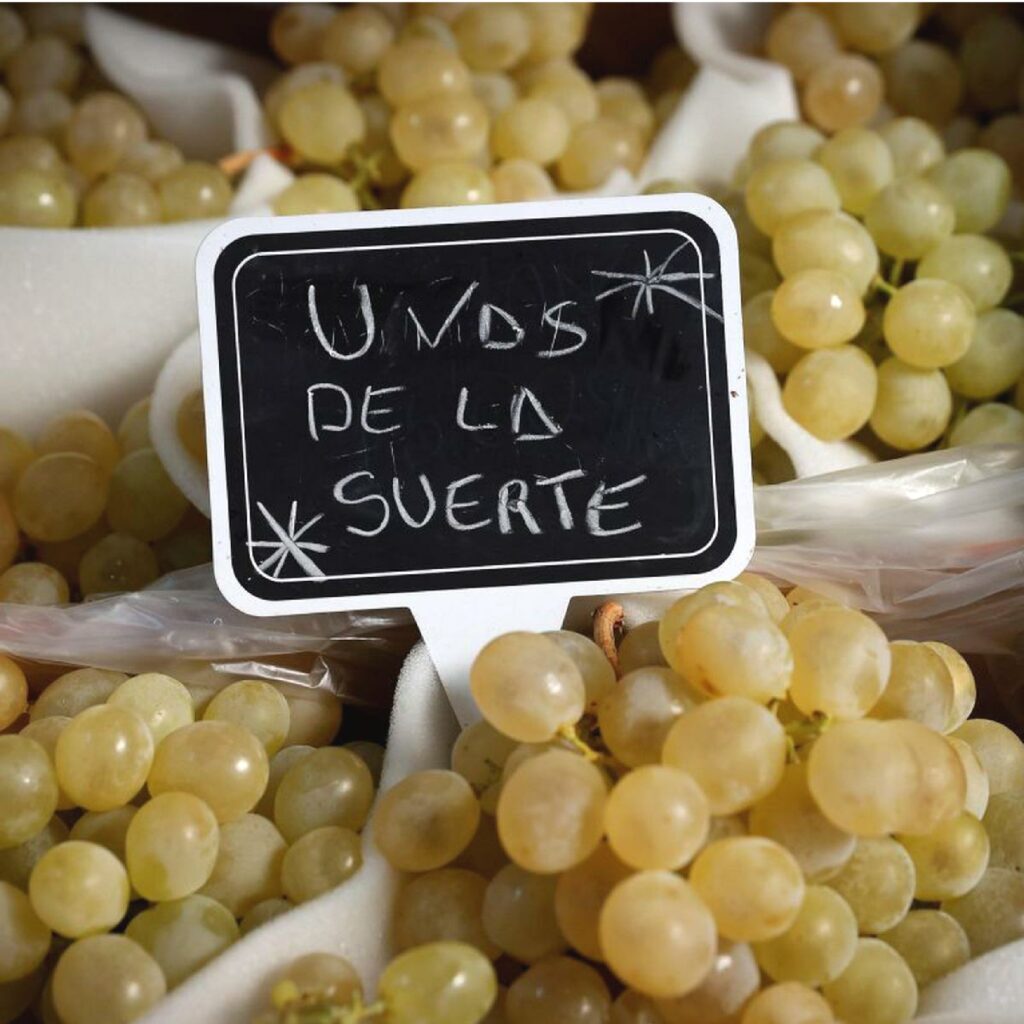 TAKE THE GRAPES ON NEW YEAR'S EVENING
If you want to attract good luck for the new year, don't forget to take the twelve grapes with the 12 chimes that say goodbye to the year. Why twelve grapes? There are several theories: that the grape is a fruit that has traditionally been associated with good luck, or because in 1909 there was too much grape harvest, and the last theory says that it comes from a French tradition. In any case, taking 12 grapes in the last 12 seconds of the year is a symbol of good luck and tradition in Spain.
---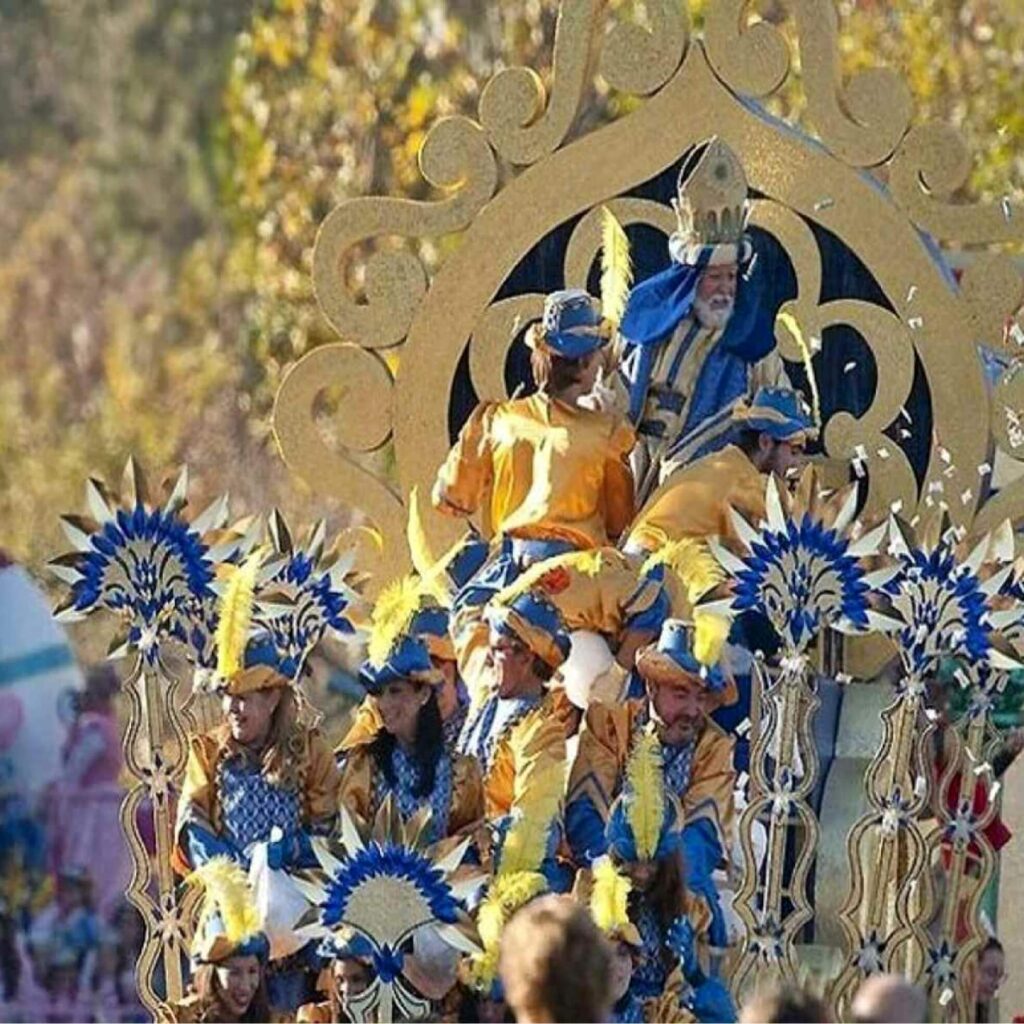 THREE KINGS PARADE
Seeing the arrival of the Three Wise Men from the East is the illusion of any child and also a joy for adults. The parades are held every January 5 in the afternoon or at sunset. It is a parade of decorated floats that go through the streets and throw candies, jellies and small gifts. Generally the floats are of different themes and are accompanied by cartoon characters.