In a privileged and optimal place for hiking lovers within the Serranía de Ronda region where the Fray Leopoldo route begins is the town of Jimera de Libar where the Hotel Rural Inz-Almaraz is located, a cozy inn where the travelers can rest or stay.
Where the accommodation Hotel Rural Inz-Almaraz is located 
The accommodation is located on Calle Martires de Igueriben in a central street in the heart of the town. The hotel is located on a pedestrian street but there is plenty of parking on Avenida de las Fuerzas Armadas.

The reception is next to a restaurant with the same name, for the more curious the name comes from Arabic and means fortress or castle of a woman, which was the original name of the town. Once the check-in is done they give us the keys to the room and the main door. The hotel has one floor of 5 well-kept and clean rooms with a rural and bohemian style and decoration.
Rooms Hotel Inz Almaraz Jimera de Libar
The tranquility and silence that the villa transmits is appreciated during your stay. The rooms have comfortable beds and mosquito nets. Each room has a private bathroom with a bathtub, towels and bath products are provided.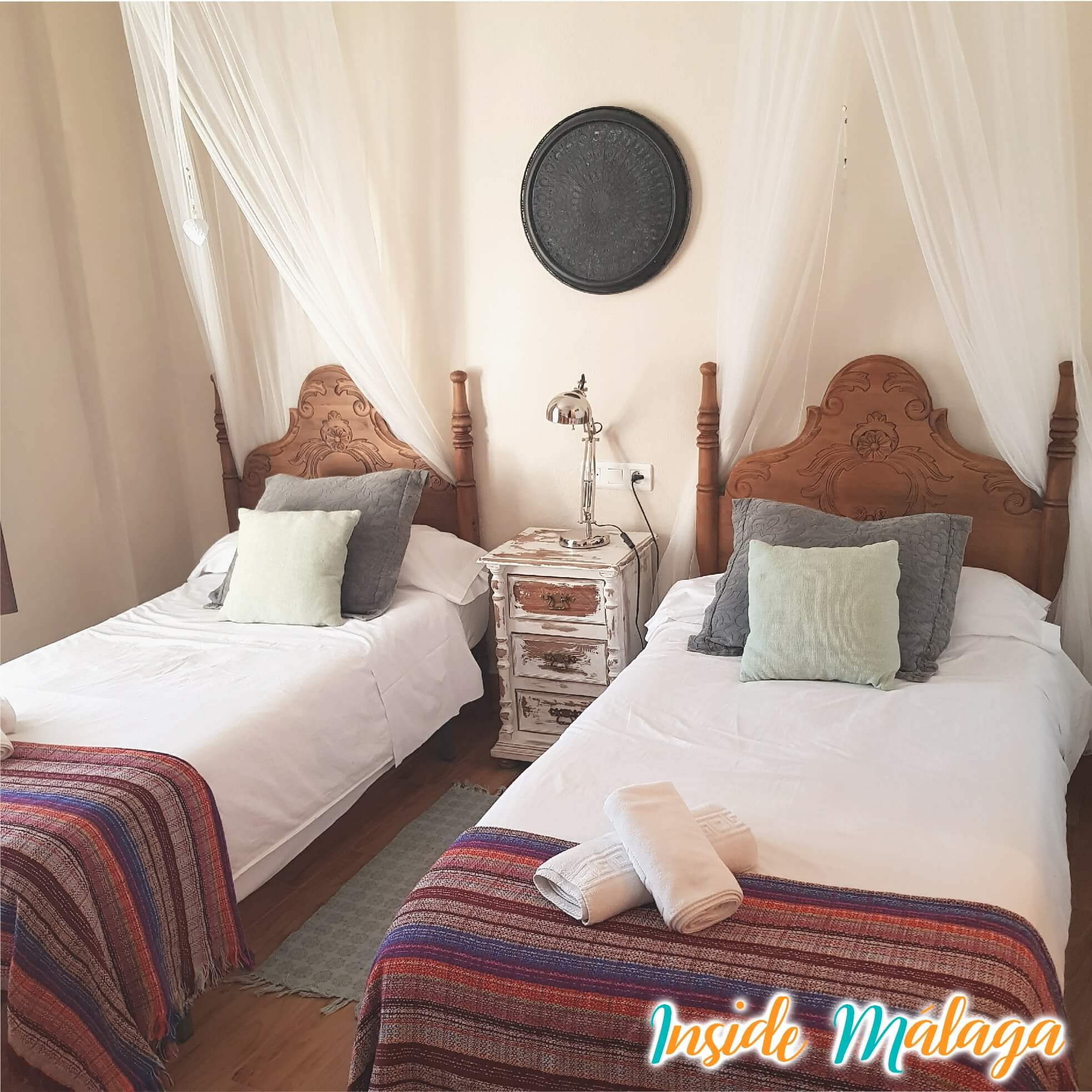 The services offered by the Hotel Rural Inz-Almaraz accommodation
The on-site restaurant serves typical homemade and regional meals. We highlight the meatballs, the Russian salad and its impressive coleslaw with a touch of curry. The continental breakfast is of good quality and plentiful.
Terraza Mirador Bar Inz Almaraz Jimera de Libar
The family who attended us were very friendly and attentive, they asked us if we wanted to eat and they explained to us where we could have a drink at night in the town. The owners, in addition to the hotel, have and manage a summer terrace with beautiful views over the mountains. A perfect place to have a few beers, tapas, or an ice cream.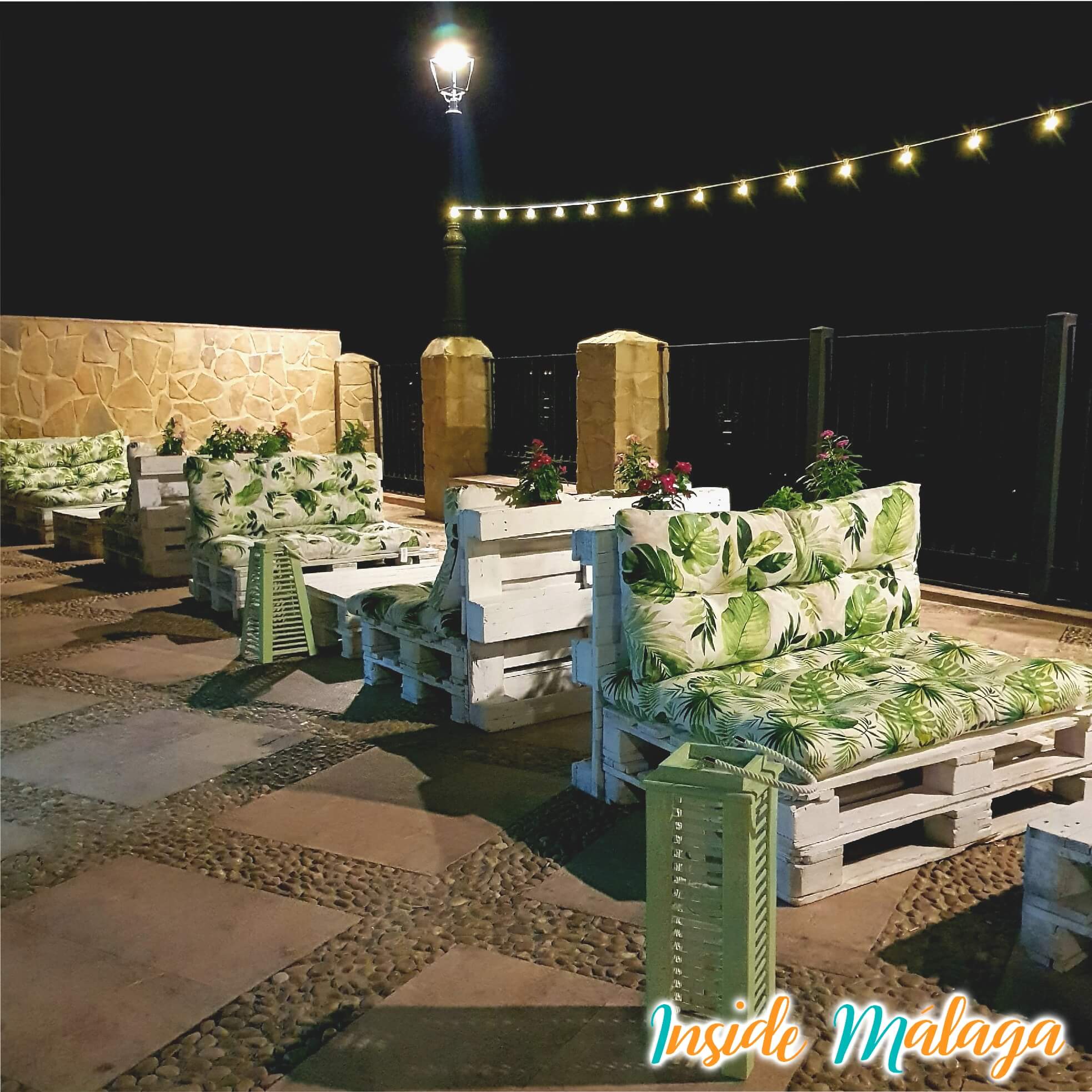 From #insidemalaga we want to thank you for the good reception and we recommend this hotel when you visit the Jimera de Libar area.
For more information about Jimena de Líbar Pueblo: visit the Town Hall page