Did you know that there is a botanical cacti garden and other succulent plants in the heart of the province of Malaga? And what is also one of the best collections in Europe? Welcome to the botanical garden in Casarabonela.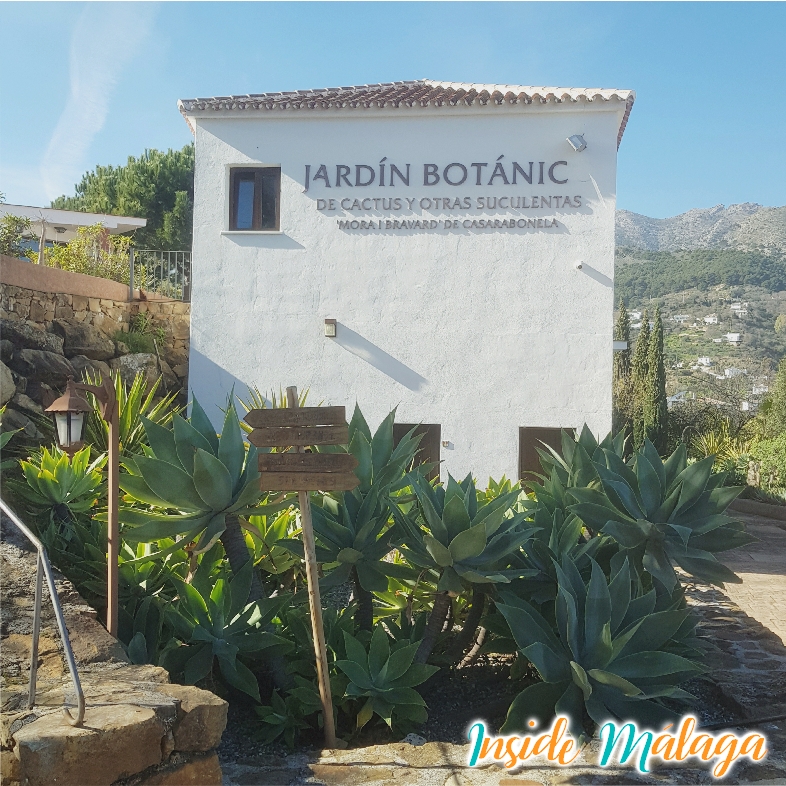 Where the botanical garden is located
The garden is located 5 minutes or 2Km from the center of the town right at the entrance of the town at the height of Km 0.5, of the A-7275 road.
Where can you park your vehicle
We did not detect parking problems, the enclosure has a multitude of delimited places to park right in front of the building.
The collection and distribution of the garden
It contains more than 11,000 specimens in a space of 8,000 m2, divided into 45 families covering a total of 2,500 different species.
Cacti and succulents come from all corners of the planet and continents (Spain, USA, Mexico, South America, Africa, etc.). This means that throughout the year there are plants in bloom due to the successive flowering of the different species.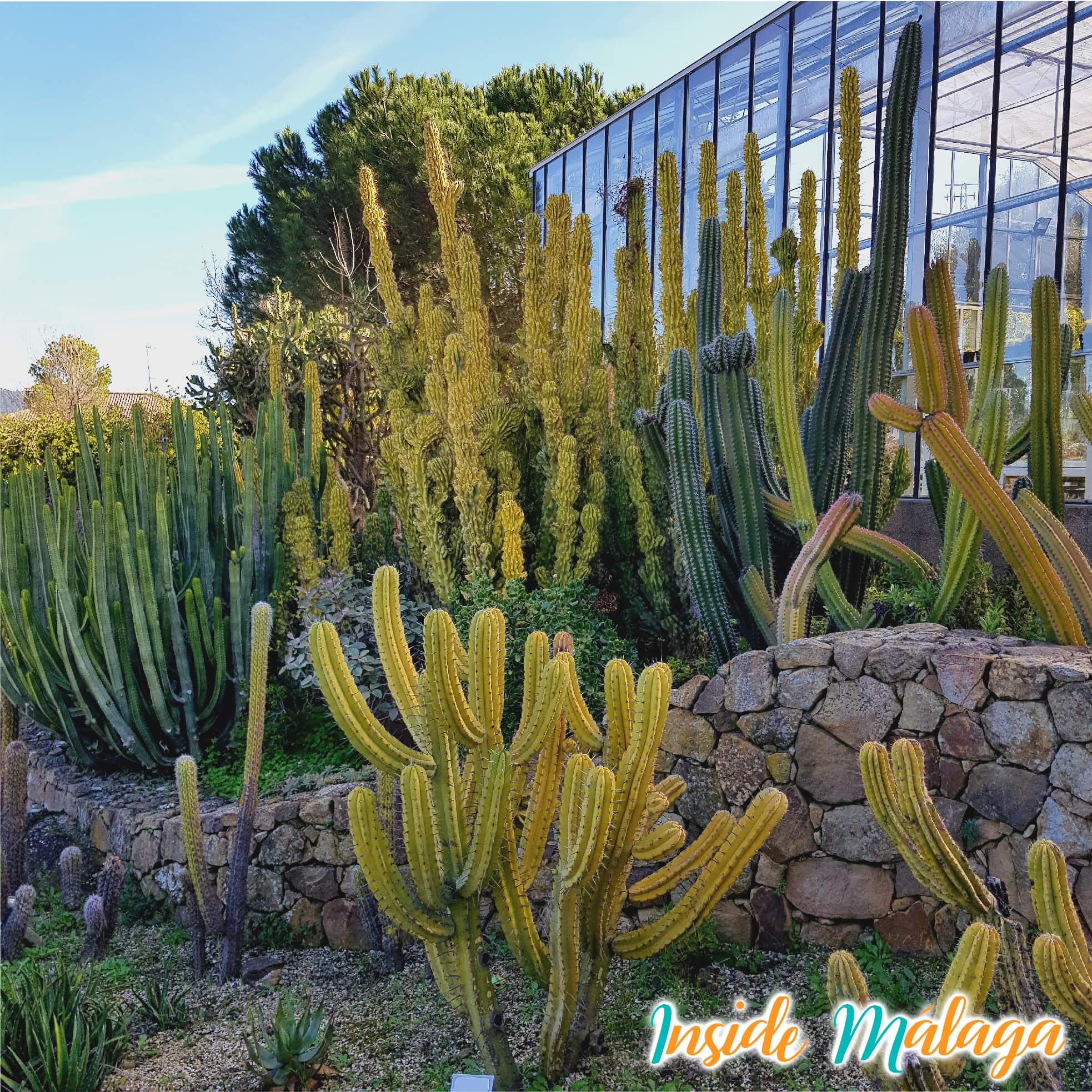 The garden is divided into three areas:
The entrance: The reception area and restaurant that make up the main building. At the reception is where you get the ticket, informational map and souvenirs.
Exterior Garden: It is where the tour begins, in this area are the most common and ornamental cacti, it is a relaxed walk with a view of the Sierra de las Nieves and it is an ideal place to take photos with Casarabonela in the background.
Indoor Garden: There is a large greenhouse where more delicate and special spices are grown and preserved. Inside the greenhouse there is a path where you can walk through the different areas that divide the plants by geographical area.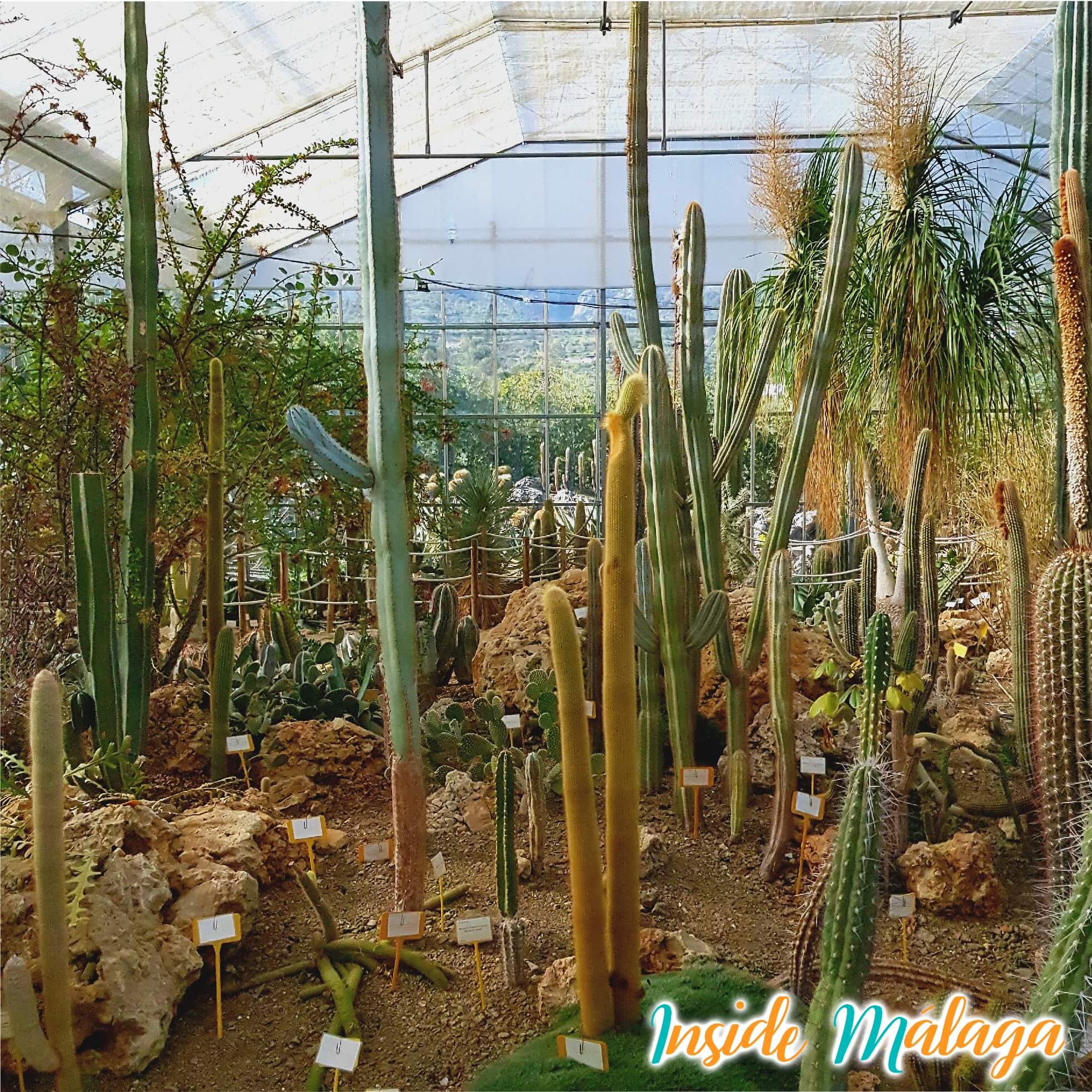 There is a restaurant
Next to the pond there is a terrace overlooking the very cozy town with a bar-restaurant that offers breakfast, meats, pasta, pizza, hamburgers and ice cream at good prices.
Estimated duration of the visit
We estimate the average duration of the visit to be around 30-45 minutes, taking a leisurely walk, taking some images, enjoying the views and reading the informational posters.
The admission fee and price
The general rate is 3 euros.
Retirees, persons with a disability and children up to 12 years: 2 euros.
Possibility of a personal guided tour, both in English and Spanish.
Opening hours and schedule
To see the schedule, check the official website as it may vary or be subject to change.
It was a pleasant surprise to know this botanical cacti garden with beautiful views and a relaxed walk in a unique environment, also the staff who attended us was very friendly. So if you like plants, walks and something different, don't forget to visit this attraction.