Hacienda Mendoza, a hotel set in an old farmhouse of the 19th century on the outskirts of Archidona where tranquility reigns. Following we will look at the Hotel we stayed at during our visit to Archidona and the reasons why we would recommend this hotel if you visit the area.
The hotel is located in the village of Salinas 8 km from Archidona, or rather a 10-minute drive away. Being right outside the city creates an atmosphere of high tranquillity. It also has the advantage of free parking, and if you don't have it inside the complex, the residential development is very quiet and safe to park, and even has a charging point for electric cars.
Once we were greeted by Miguel at the reception we immediately realized the good maintenance of the facilities, their fountains and gardens. The enclosure in general transmits harmony and peace through the rural and architectural elements of the 19th century. The reception was prompt, friendly and great.
The hotel has 14 rooms with a capacity to accommodate 29 visitors. The decor of the rooms is modern without losing its country essence. If you are looking for some peace and quiet away from the hustle and bustle and an optimal rest, this is definitely your vacation spot. The bathroom has a spa bath, towels and bio-toiletries such as gel and shampoo. We highlight the cleanliness of the rooms which is excellent.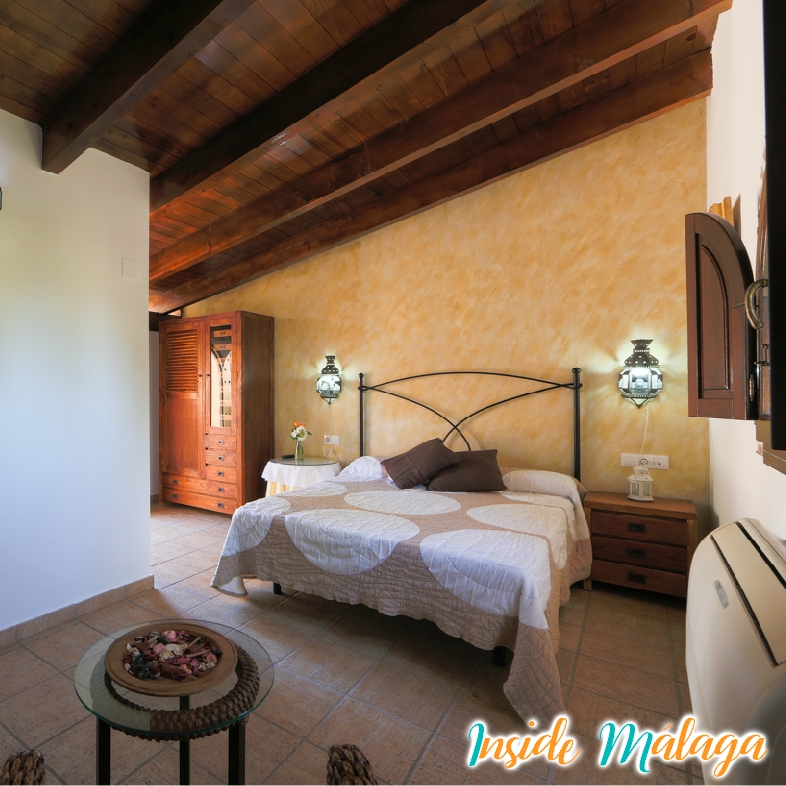 The "Cortijo Substances" Restaurant Bar serves a Mediterranean buffet breakfast very well maintained, varied and of good quality products including fruit and cereals. During the day and afternoon the restaurant offers other dishes and snacks that will be explained when you arrive at the hotel, but do not hesitate to ask the options they offer.
The swimming pool is obviously one of the most desired elements during the summer especially in the interior of Malaga. The pool with sun loungers is located next to the bar terrace. Not a very large pool but enough to cool off on hot days with nice views.
Other services available are free Wifi in all areas, a large garden where you can relax with a good book or glass of wine, television in the room and also has an electric vehicle charging facility.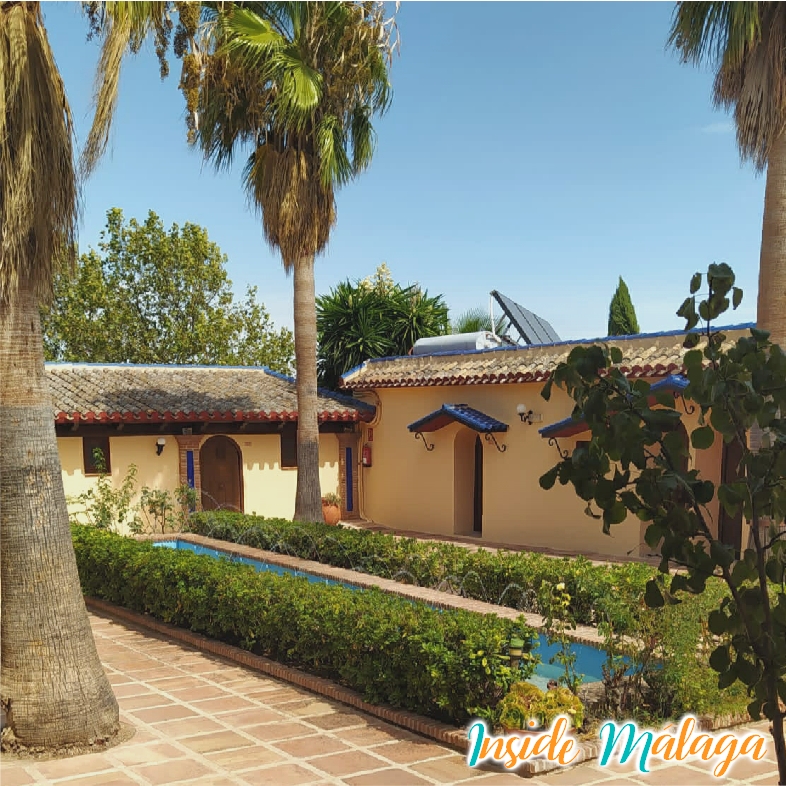 From #insidemalaga we can only join in on the good reviews and comments that hundreds of visitors have written: Excellent location, reception and unbeatable service, delicious breakfast varied, and very important: Very clean and comfortable rooms.
Thank you Miguel for the good treatment and see you soon Hacienda Mendoza!
For more information and rates go check the website of the hotel